Project managers (PMs) are professionals who manage the project from start to finish. They are a connection between stakeholders and the team executing the project.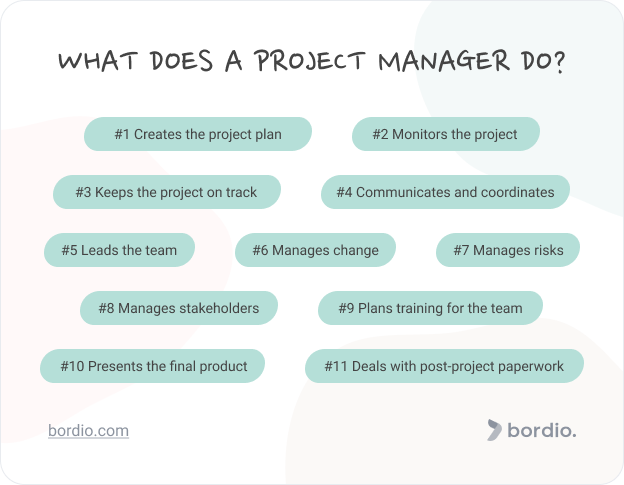 But that's not it! There is much more to the project manager role that is worth mentioning. So, if you are curious about what project managers actually do, or would like to become one yourself, then our article is what you need. 
Today, we will look into details of the role, find out the lesser-known aspects of the job, and understand what is expected of a project manager. 
So, without further ado, let's get right into it. 
What do project managers do?
Every project manager job description is different. If you look for two identical ones, you probably won't find them! 
Project managers are like chameleons and their full list of roles and responsibilities adapts and changes to fit into the environment.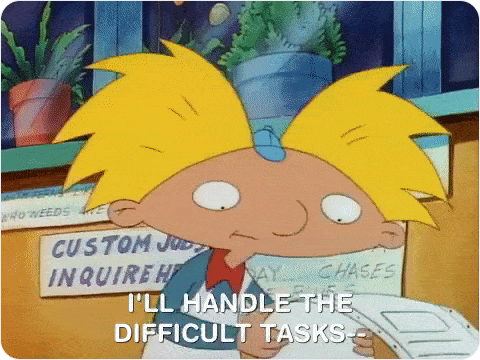 Still, there are similarities and some of the tasks assigned in project management are more common than the other.
Today we want to talk about the project manager responsibilities that you will most likely be assigned at some point in your PM career journey.
#1 Creating a project plan
Perhaps one of the most critical roles of a project manager is drafting a project implementation plan. 
Not only is it time-consuming but also a very important job. The course and the final destiny of the project largely depend on how well a project manager performs at this step.  
During project planning, a project manager will:
Talk to stakeholders and business users to understand their pains, needs, and requirements and transform the project idea into project objectives.

Put the project team together if it is not already available.

Map out the scope of work with the team: expected deliverables are divided into project tasks, milestones are created, a timeline is drawn. 

Do task planning and prioritize all work (usually together with the project team) to get an understanding of the starting point.

Estimate the project budget and do project schedule planning, including deadlines.

Hire additional staff and reach out to third-party vendors if their services are required.
#2 Project monitoring
Good project managers know that it's not enough to simply create a perfect plan in best project management tools, it also needs to be followed. 
The project success depends heavily on staying within the deadlines and managing any risks early.
The key things that project managers have to look after are:
Team's performance. Is everyone doing well and completing the tasks in their daily planners on time?
Timing of the project. Deadlines and milestones should be respected and met (at least most of the time). Are the others meeting the deadlines set in the task tracker online?
Cost dynamics. Are our spendings within budget? Is there a threat of running over the budget?
Potential threats. Any risks coming our way? What can we do to avoid them?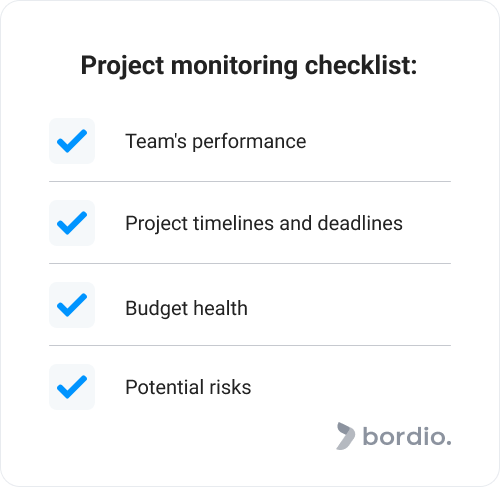 Projects have a magical ability to deteriorate the second you look away, so project managers must stay alert from day one until the final presentation day. 
#3 Keeping the project on track
There are techniques like fast-tracking and crashing that help get things back on track if the project progress slows down. 
But it is ultimately undesired for the project to go beyond the budget or the timeframe for several reasons:
It puts additional pressure on all project participants, affecting their mood, motivation, and productivity.
Stakeholders and upper management may consider the project manager and the team unqualified for the job which can negatively influence their future careers.
Disaster management techniques might not work out and the issue will remain, adding even more stress and chaos.
#4 Communicate, coordinate, and connect
If you ask a project management professional what is, in their opinion, the biggest part of the project manager's job, they will likely say communication. Conveniently use free schedule maker online for general communication between group members.
And it will be true for many project managers. They are a middle man who coordinates and connects people within their team but also outside stakeholders, such as suppliers, colleagues from other departments, business users, management, shareholders.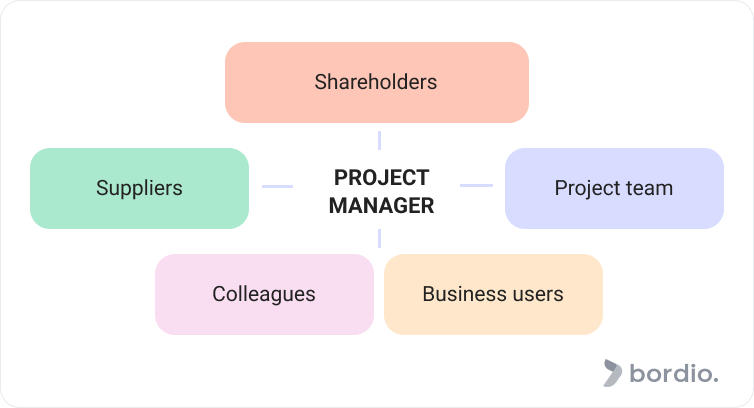 Project managers must have great communication skills and be great negotiators. Often, how well-optimized product development is would be a direct result of the project managers' ability to make the people work together as a team. That's why many create a special communication plan where all rules, details, and everyone's contacts are outlined for maximum transparency.
#5 Leadership
Management and leadership are close but not the same.
As a project manager, you don't want to just be tolerated as a boss, you want to be motivational, to be respected and trusted. And that's not an easy thing to do. The good news is that project managers get better with it as time goes.
Here are a few tips on how to become a good leader for your project team members:
Keep a positive attitude about your team. They are on your side and want to do their best job for the project. There's no need to suspect and micromanage them. Demonstrate your assurance in them through words and trust.

Aspire to be fair. Always look into the situation and try to understand both sides. Only then make the decisions. In project management, tensions escalate quickly and it's the project managers' work to be the voice of reason and be calm.

Know when to follow the rules and when to let things slide. Rules are good and they are made to help us. Yet sometimes the bureaucracy can get in the way. Successful project managers know when to look the other way.
Tip: Knowledge is power. Sometimes reading and learning about different managerial styles helps see your own situation from a distance and realize that some practices have to go or, the opposite, be added to your daily leadership routine.
#6 Change management
Although project managers dedicate a lot of their time to planning, changes do still happen.
And one of the key responsibilities of a project manager at that moment is handling:
Incoming change requests, e.g. when shareholders want a new addition to the solution.

Changes resulting from external factors, such as pandemics, world crisis, aliens descending to Earth.

Dealing with changes that arise within the team and as a part of the working process, like when the original sequence of feature development bumps into the technical issue and has to be adjusted. 
Change is viewed differently across various project management methodologies. For instance, Waterfall and PRINCE2 are less tolerant to change and perceives it as a threat, whereas Agile encourages to view change as a positive intervention.
Whatever project management framework you work with, the number one rule is to be prepared for a change because it will occur sooner or later in the project life cycle.
It is unrealistic to assume that everything will go according to plan. However, it's up to the project manager to have a plan at least for the most common and likely scenarios and be prepared to deal with the situation. Leaving wiggle room in your weekly planner also helps with change management. If you're busy every single second of the day, you're more likely to be stressed and have every single change ruin your day.
#7 Risk management
Risk management can be proactive and reactive.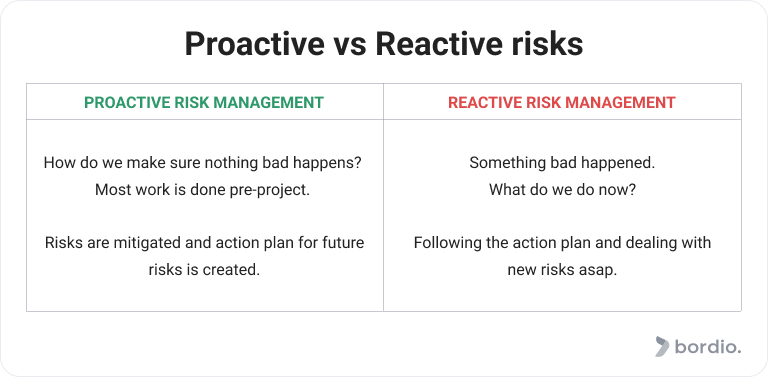 Proactive risk management
It is mostly done at the project planning stage when most strategic sessions and thinking happens. A project manager is responsible for identifying, mitigating, and monitoring all risks that can potentially affect the project. Here, they often ask for input from the team and shareholders to ensure they are not missing anything.
There are two main outcomes of the proactive work:
Most risks are removed from the picture.
There is an action plan to deal with the remaining risks.
Reactive risk management
Reactive risk management goes hand in hand with project monitoring. You can make such a backup plan in electronic planner app and check it occasionally.
Any reaction to the risk must be planned and calm, avoiding any panic-induced decisions that will do more harm than good. The project manager's responsibility at this point is to follow the action plan and control the mitigation process.
#8 Stakeholder management
Making stakeholders happy is another project manager's role that seems indirect to project management but plays a critical role in the entire process. Project managers must be good communicators and possess great listening skills.
Key stakeholders in the project are:
Business owners (shareholders)
Business users
Project team
Third-party vendors
#9 Training and workshops for the team
Project managing is also about long-term planning and building teams that will be more effective, creative, and productive as time goes. For example, we recommend using the team weekly schedule maker and personal online planner for better organization.
For project managers, it can mean investing in their talent through education and training. If the project manager skills permit, they can host such training themselves or look for online training, guest lecturers, or the company's mentorship programs.
Tip: If you're unsure you can find the time for self-improvement, try different learning techniques and tricks. We've complied them all in our guide on learning faster.
#10 Final product presentation
In some cases, a project manager is the one giving the final presentation. And sometimes it's done together with the team. Either way, it's up to the project manager to plan and orchestrate the presentation, to predict the likely objections and prepare the answers to the clarifying questions, to sell the final product the best way possible, and, ultimately, to get approval from the shareholders.
#11 Post-delivery paperwork
The work doesn't stop after the final presentation. Before project completion becomes official, the project manager must do a few more things.
Closing project activities include:
Writing reports for shareholders.
Logging all project-related data in the CRM or similar system.
Updating company's guides for support team and business users.
Tip: It's easy to get distracted and be overly celebratory once the project is over. To make sure you complete all closing activities, outline them in your digital to-do list when the project is just starting and schedule the notification to pop up around the deadline time.
Common problems of being a project manager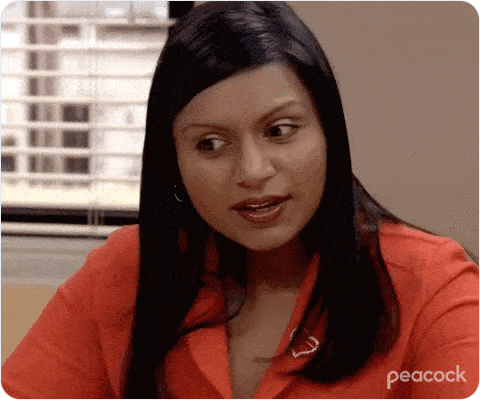 The life of a project manager is often glamorized, so we thought it would only be fair to outline some of the challenging sides of the job.
Long working hours for extended periods.
Tons of stress all the time.
Jack of all trades destiny, especially in smaller companies where you have to do it all.
You don't (usually) get to choose the project you're working on which means you can get stuck with boring or repetitive projects for a while.
You are responsible for everything and dependent on everyone.
The constant risk of conflicts that you have to prevent and mitigate.
More often than not, you will be overlooking multiple projects at the same time adding extra layers of complexity to what you need to do.
In general, pursuing a project management career is difficult as it means constantly trying to multitask, and your deep work sessions get constantly interrupted by calls, emails, meetings, emergencies, and whatnot.
It can be tough to maintain this lifestyle over a long period of time without burning out or having your productivity drop. Project managers who've learned to deal with those issues become very competitive and sought after.
To make sure you join the community of successful project managers, remember to rest and take care of yourself, and work on your time management skills and productivity habits.
Tips to becoming a good project manager
If you are interested in trying out the project management career, take our tips to heart and you will avoid at least a couple of unpleasant situations along your journey. 
Any time you suspect there is a risk or a potential problem – deal with it at this very moment. Waiting out to see if it goes away is a shortcut to a disaster.
If you require time to do some deep work, you have to prepare for it. Trust us, separate office or common space, you will be distracted during the day one way or the other. As inconvenient as it might be, you will most likely be better off coming into the office before everyone else, working from home, or heading to the quiet coffee shop nearby to finish your tasks.
Remember to be a team player. Take your team members' side, credit others for their ideas, and don't dismiss your team's suggestions if they don't align with your vision.
As you start your project manager journey, learn to utilize helpful software, such as Bordio's free online calendar planner, that can automate some of the work and help you stay on top of everything at all times.
If you're not sure about your project management skills, look for education opportunities. Depending on how much free time you have, you can go for a short online course, educational long-reads online, project management books, university degree, or official project management certifications from places like Project Management Institute. There is no best practice here, so always look at your unique situation when choosing which route to take.
And last but not least, master the art of being very optimistic but also very skeptical at the same time. Yes, you've read it correctly! A project management professional must be a positive thinker but they also need to check every little detail relentlessly to make sure the entire project is under no risk. 
For more advice on becoming a project manager, read the how to become a project manager in our blog.