View all tasks and events via a multi-user board 
Isn't it annoying when you have to switch between your to-do list and the calendar to plan the day or schedule a meeting? Well, you won't need to worry about that with Bordio's daily work tracker!
Using a multi-user board for all tasks and events and managing them without wasting time on going back and forth gets you ahead. You get things done quicker, stay on top of all your commitments, and achieve more every single day.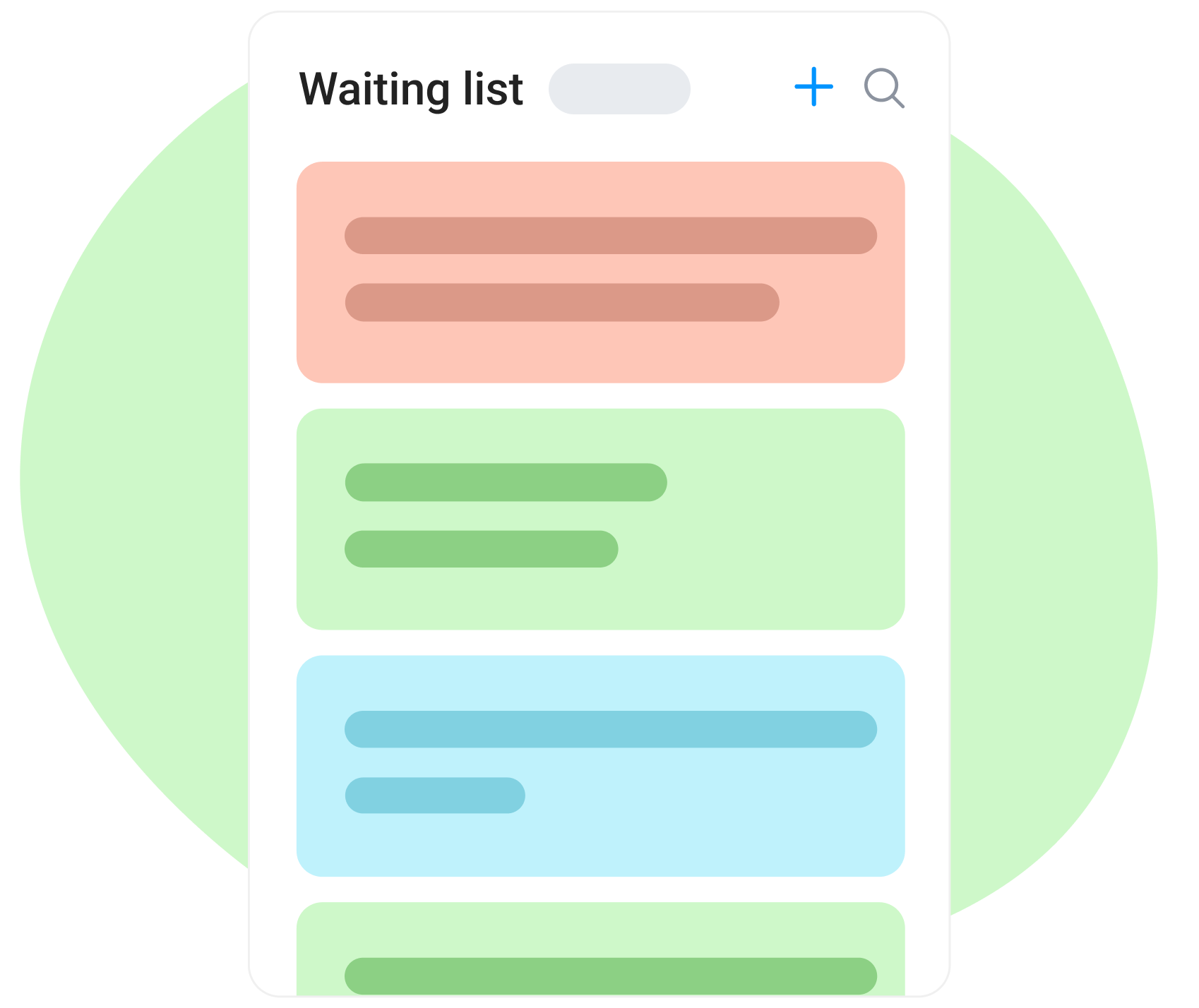 Use the waiting list for all your ideas and unscheduled tasks
The problem with many task trackers and lists is that we write down all the things we need to do, and half of them never end up being done. Or we think that future plans have no place in our weekly planner, so we promise to remember them but keep forgetting about them altogether. 
Bordio has a solution for it – the waiting list that is a placeholder for anything and everything that's been on your mind. Essentially, the waiting list is like a second to-do list, but unlike your primary daily work tracker, the waiting list doesn't require immediate action. You can simply write down everything you want to work on at some point in the future. This is a place where you can brain-dump your thoughts and worries, and keep them safe until later.
Manage your private and shared projects in Bordio's task tracker
Working on projects alone or with others doesn't have to be difficult. Bordio's task tracker enables you to work on multiple projects at a time, share them with others, get creative, and reach the best results faster.
Sometimes a task is not enough. Online task planner enables users to create and manage multiple projects to achieve their goals. You can work on projects on your own or with a team, create tasks for others and track their progress, and get updates on changes in your tasks. The viewing history of completed tasks allows you to look back at the workflow and make improvements for the future.