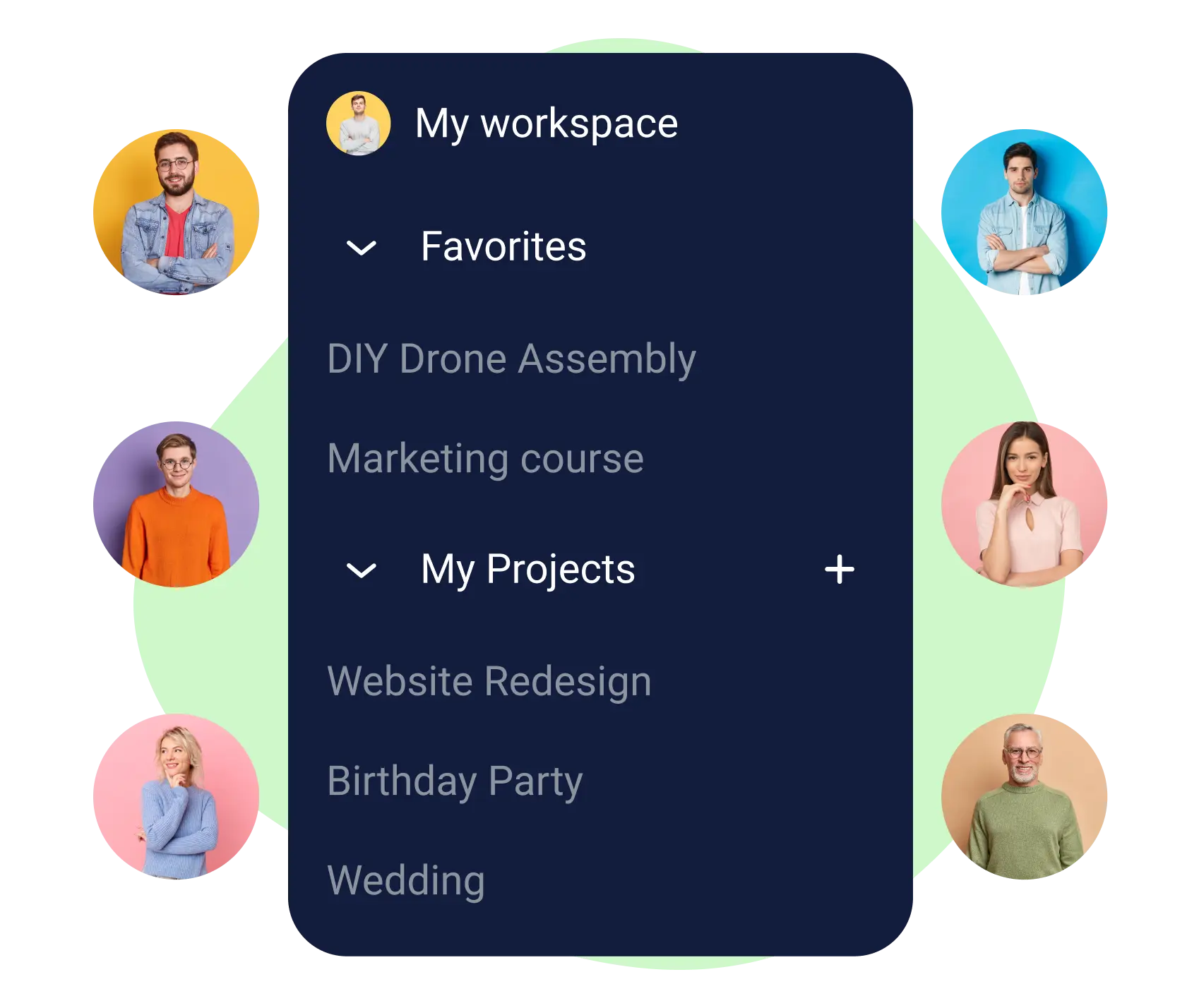 Manage a team or private projects in the weekly schedule planner
Manage one or many projects at a time, share them with your team, or keep them private for the time being. Bordio's project management functionality gives you the freedom to be creative yet diligent.
If you've ever worked on a project, you know how fragile it is. A lot has to be done right in order for the project to turn into a success. And one of the key things with projects is keeping them under control. That's exactly what Bordio's schedule builder helps you achieve.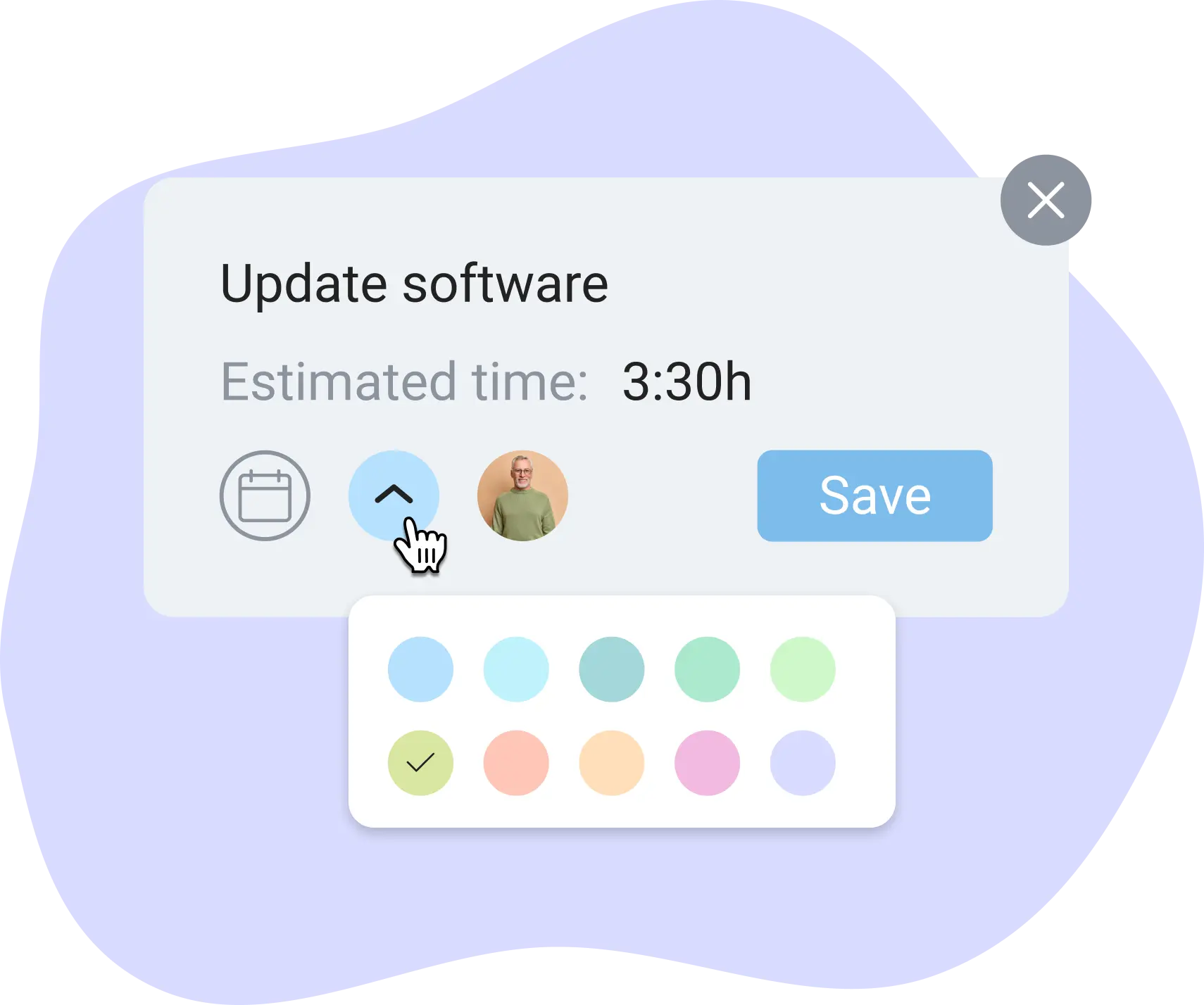 Add unique colors to each type of task and event
As you work with Bordio more, your weekly schedule maker will start to get filled with many different types of projects, events, and tasks. And when that happens, you might have trouble separating them from one another.
Choose colors from the muted, gentle palette and make your planner more visually segregated. Use it to help you quickly understand what type of work takes more of your time and what awaits you on a particular day or week.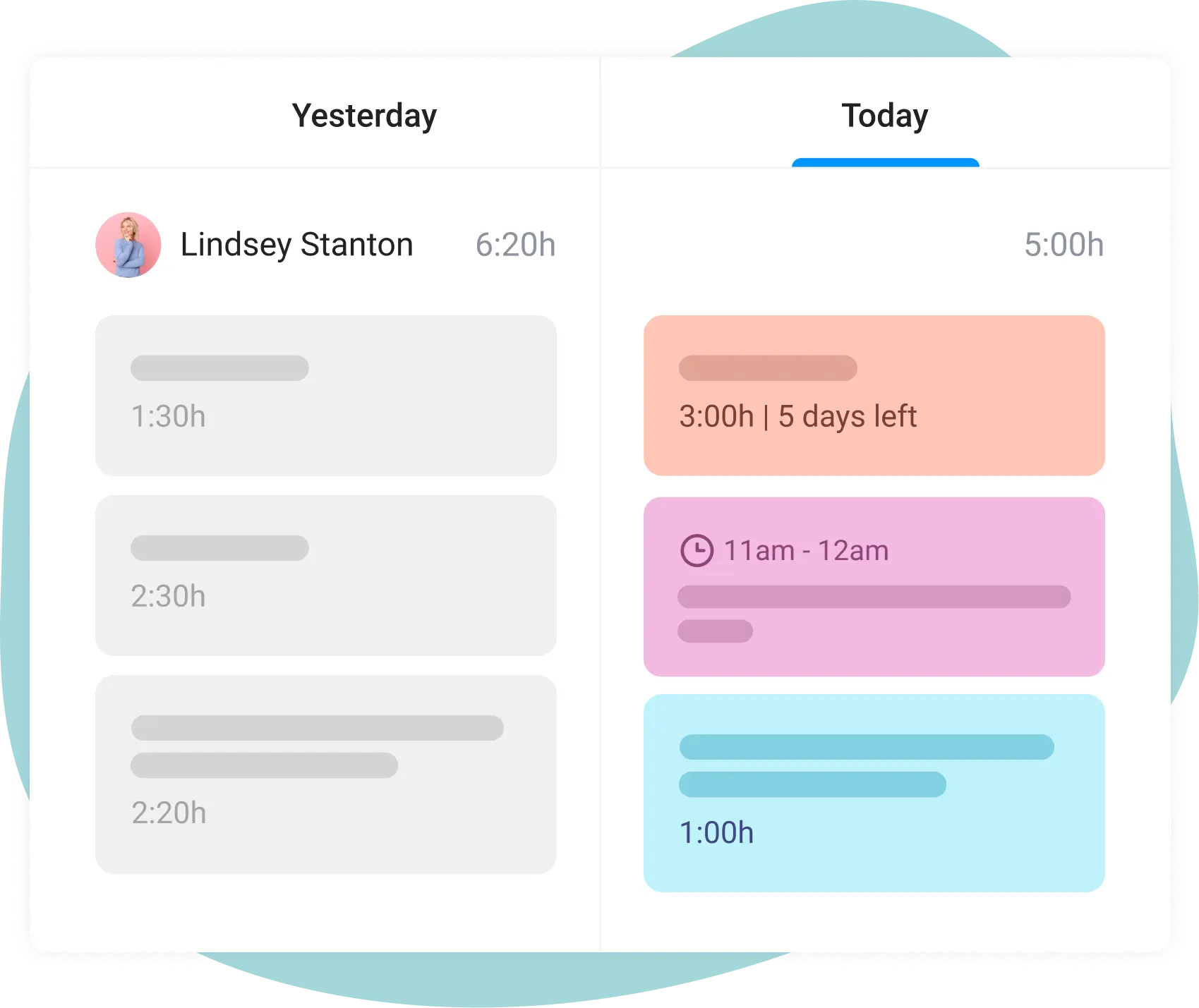 Keep every task and event on one board in the weekly schedule planner
Don't waste time using multiple apps and paper notebooks – sign up for Bordio and have everything securely saved up on a single board. With tasks and events shown in one schedule planner, you can understand your workload better, plan more accurately, and avoid overscheduling yourself to the point of exhaustion.
It's easier to forget about a chore, a plan to meet friends, or a work deadline when you don't have a single solution for all your to-dos. That's why we are huge proponents of an all-in-one approach. The weekly schedule planner covers all your needs while remaining minimalistic and fun to work with.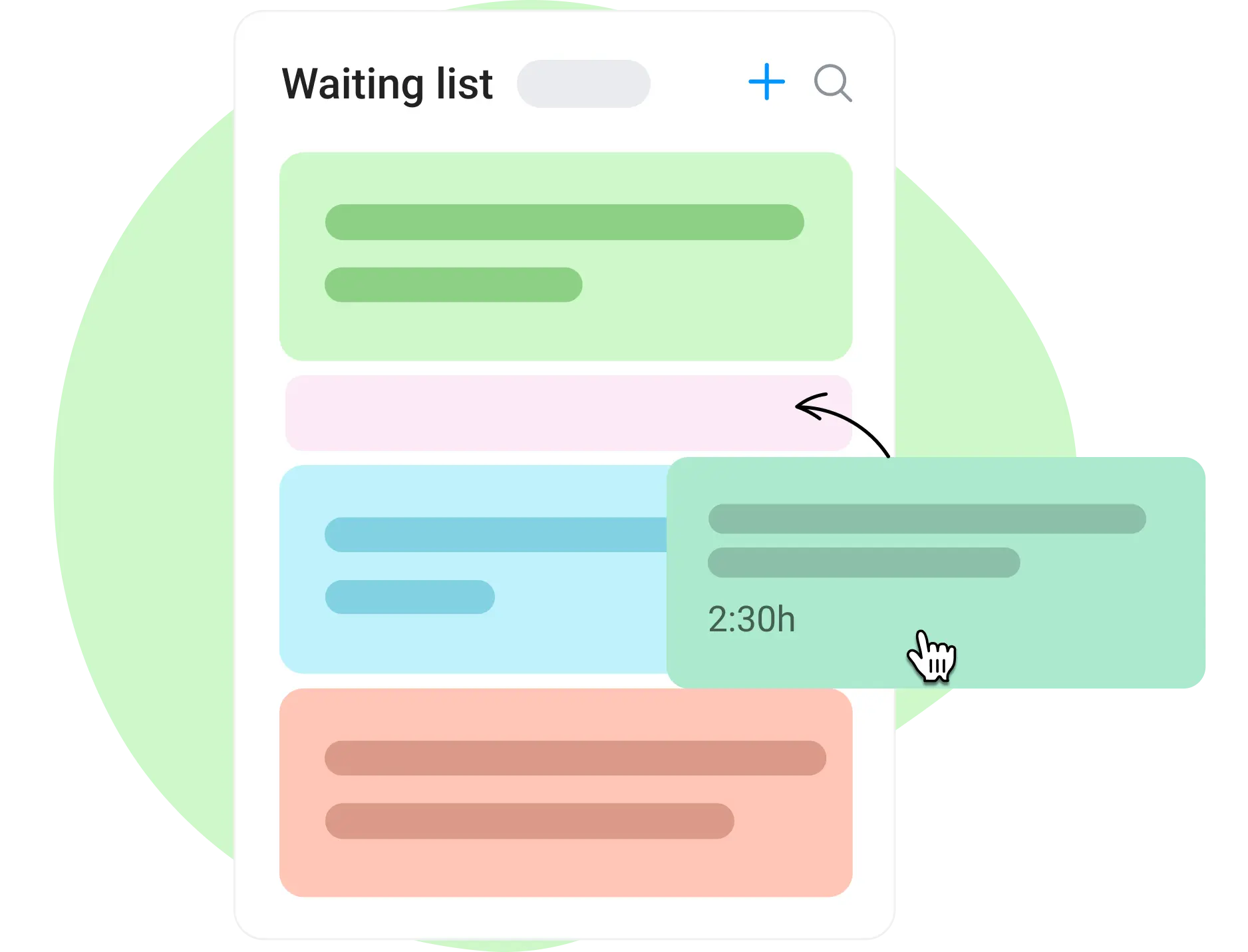 Direct your creative ideas and mundane tasks to the waiting list
Have a thousand things on your mind at all times? Worried about forgetting something that needs to be done at some point in the future? We've been there too! It's not a nice feeling to constantly be stressing about ideas, and you don't have to.
The waiting list is available to all Bordio users and it serves as a placeholder for anything that needs to be done but not just yet. Use it to write down birthday party ideas, plans to learn new skills, list all house-related chores, and use it for professional planning and strategic brainstorming. Keep your worries on paper, not in your brain and see how much more calm it makes you.