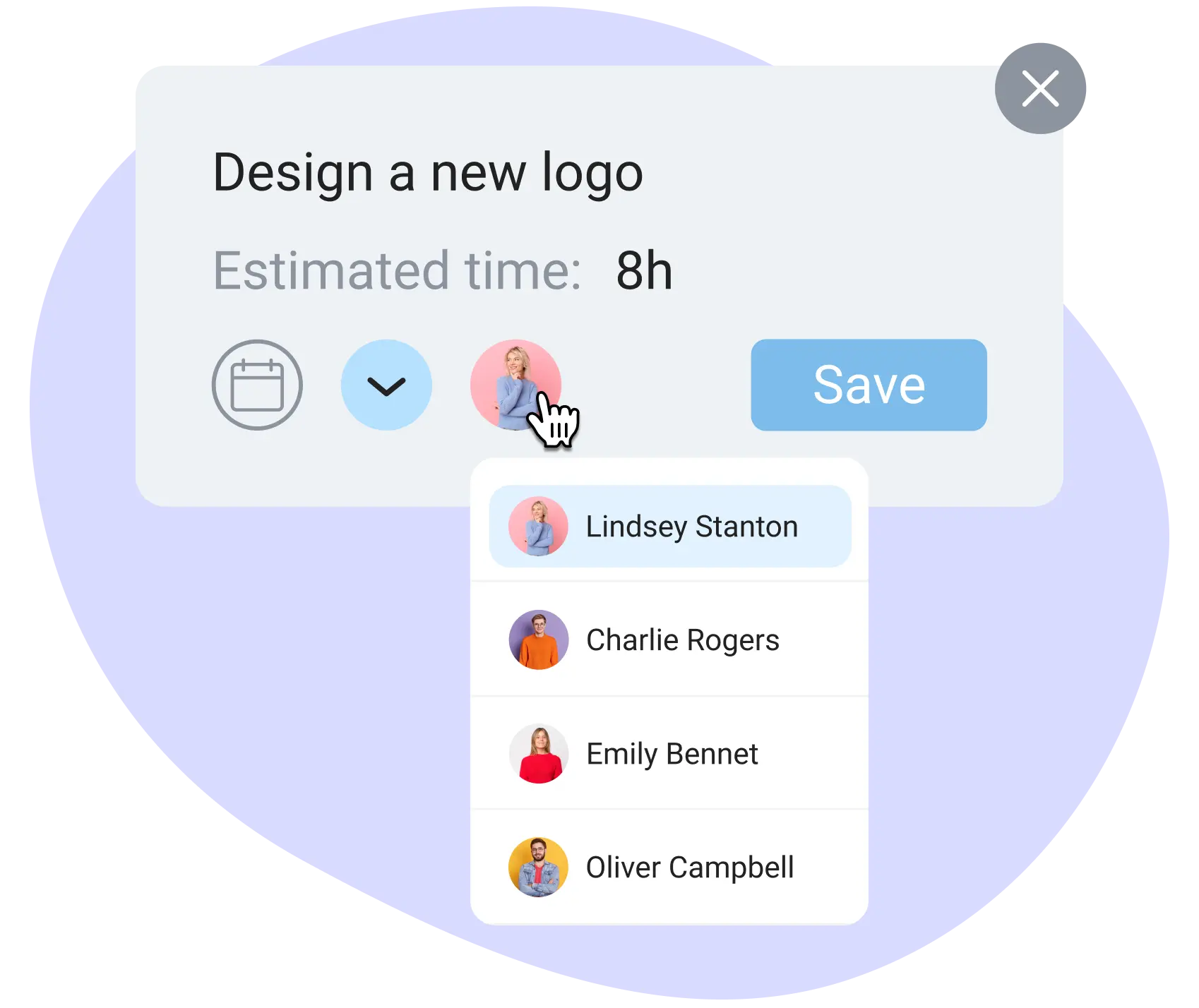 Create tasks or events within seconds in the best virtual planner
Bordio users are always on the go, working on the next big thing, and navigating multiple projects at a time. They don't have the time to waste on a lengthy task or event creation process, that's why we make it super easy to log a new item on your virtual planner.
It's enough to click on the day you're planning and hit the Add New button to create a task or an event on your calendar. You can do the same for your team by clicking on their schedules. Scroll left or right for up to one month to schedule new to-dos or review the workload for any given day. Keep yourself and your colleagues accountable by logging your plans right away. Change tasks' statuses from Scheduled to In Progress to Completed to track how well you're doing.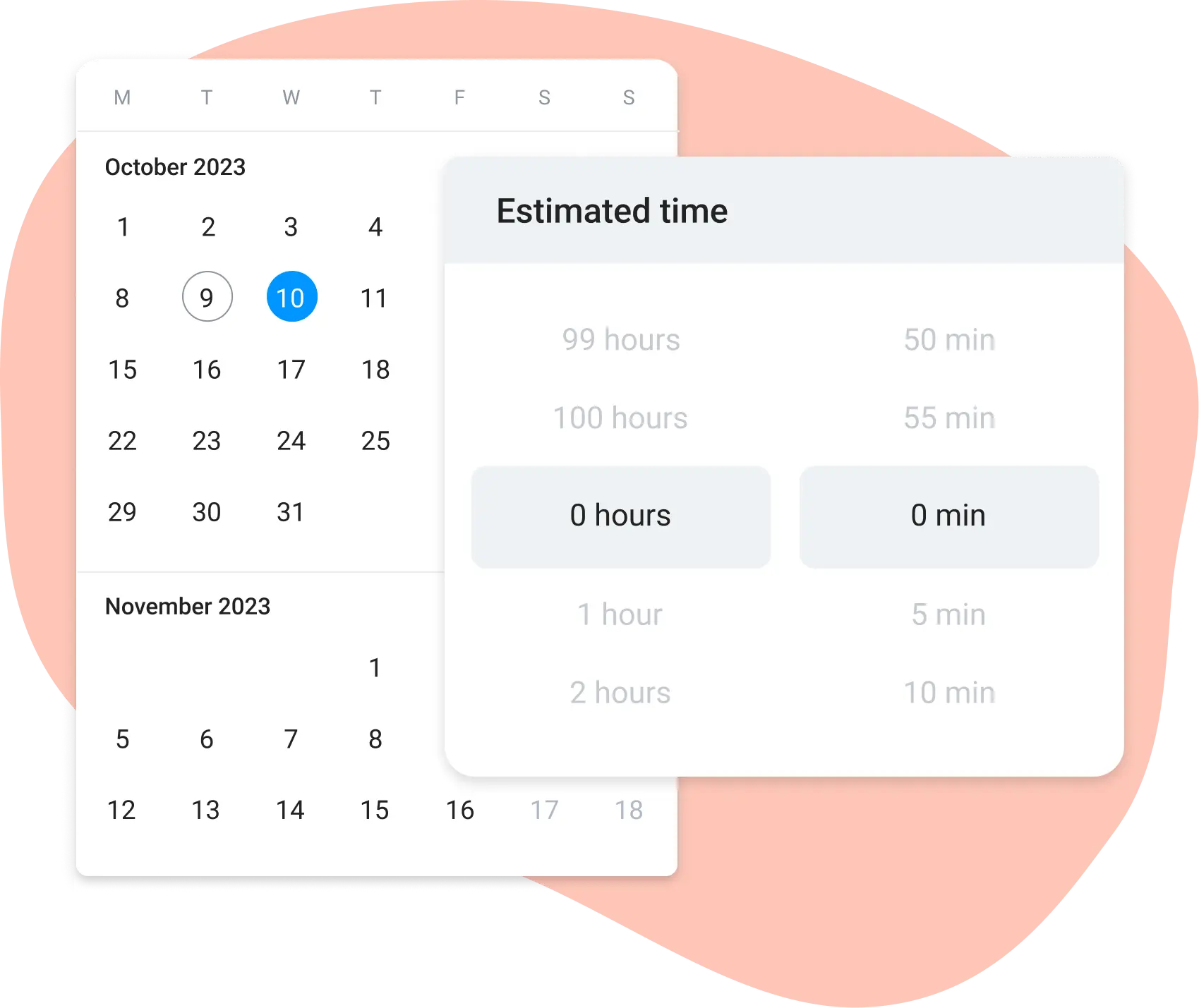 Take control of your daily workload with time estimations
Human beings tend to underestimate how long something takes to complete and overestimate how much we work during the day. Both are serious issues for anyone who's looking to win back control over their time and achieve more within the 24 hours that we have.
Whenever you create a new task in Bordio's free time manager, you can type in the estimated time you believe that task will take. The number can be changed once you're finished with the task to match the actual time it consumed. If you add time estimations to all your Bordio tasks, you get an accurate calculation of the workload in hours. You can use it for planning of future tasks and projects.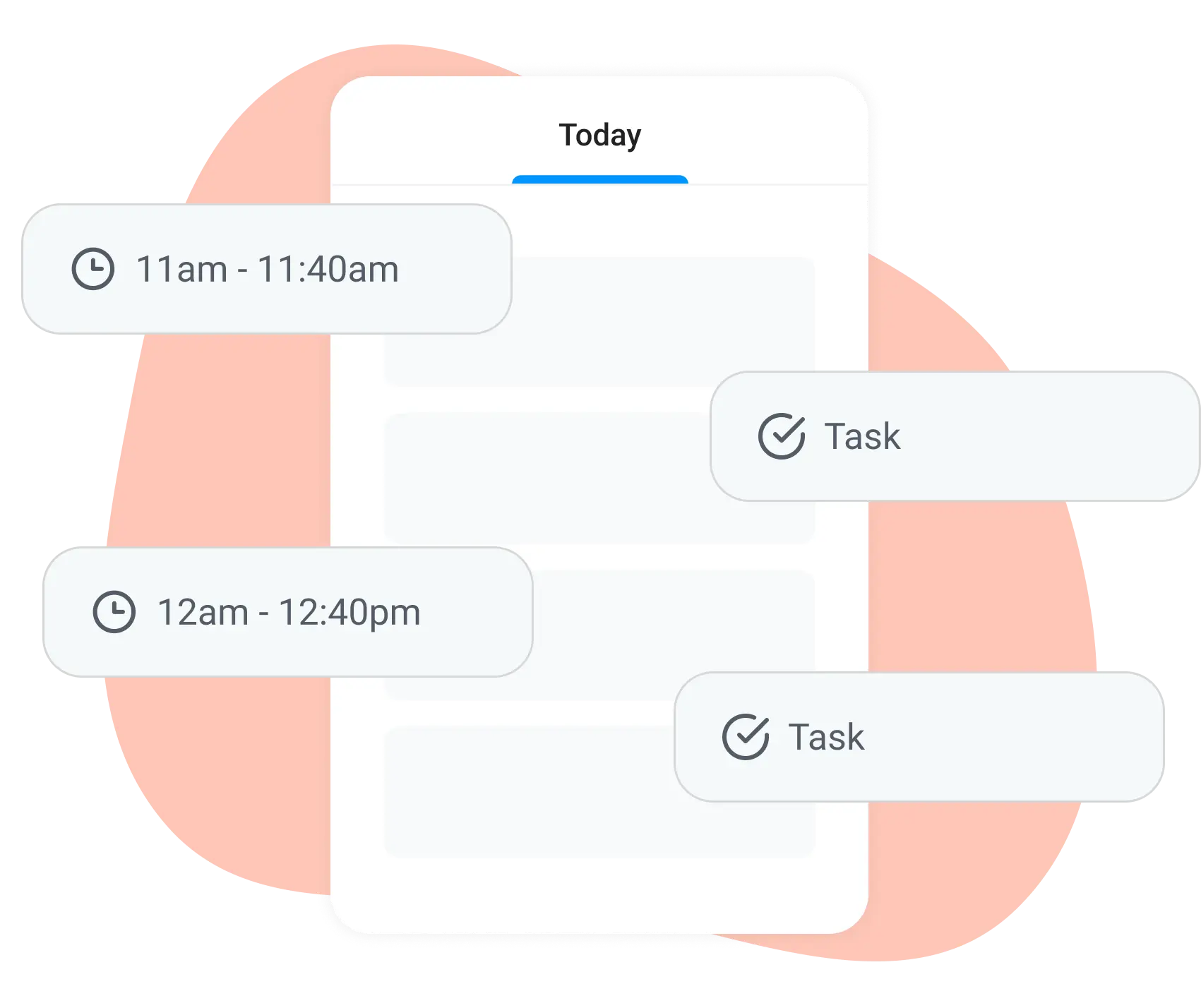 Work on all tasks and events via a virtual planner board
Elevate your planning experience with Bordio by having all events and tasks available in a single planner board. Don't waste time switching between different apps and stop forgetting about important events or to-dos because they're only logged in one place but not the other.
We are firm believers in the benefits of a single place for all daily planning and scheduling. That's why we encourage all our users to include both personal and professional commitments to their Bordio task organizer online. After all, we don't live two separate lives, and work influences our free time and vice versa. Including both of them in your planning activity makes you more reliable and a high achiever.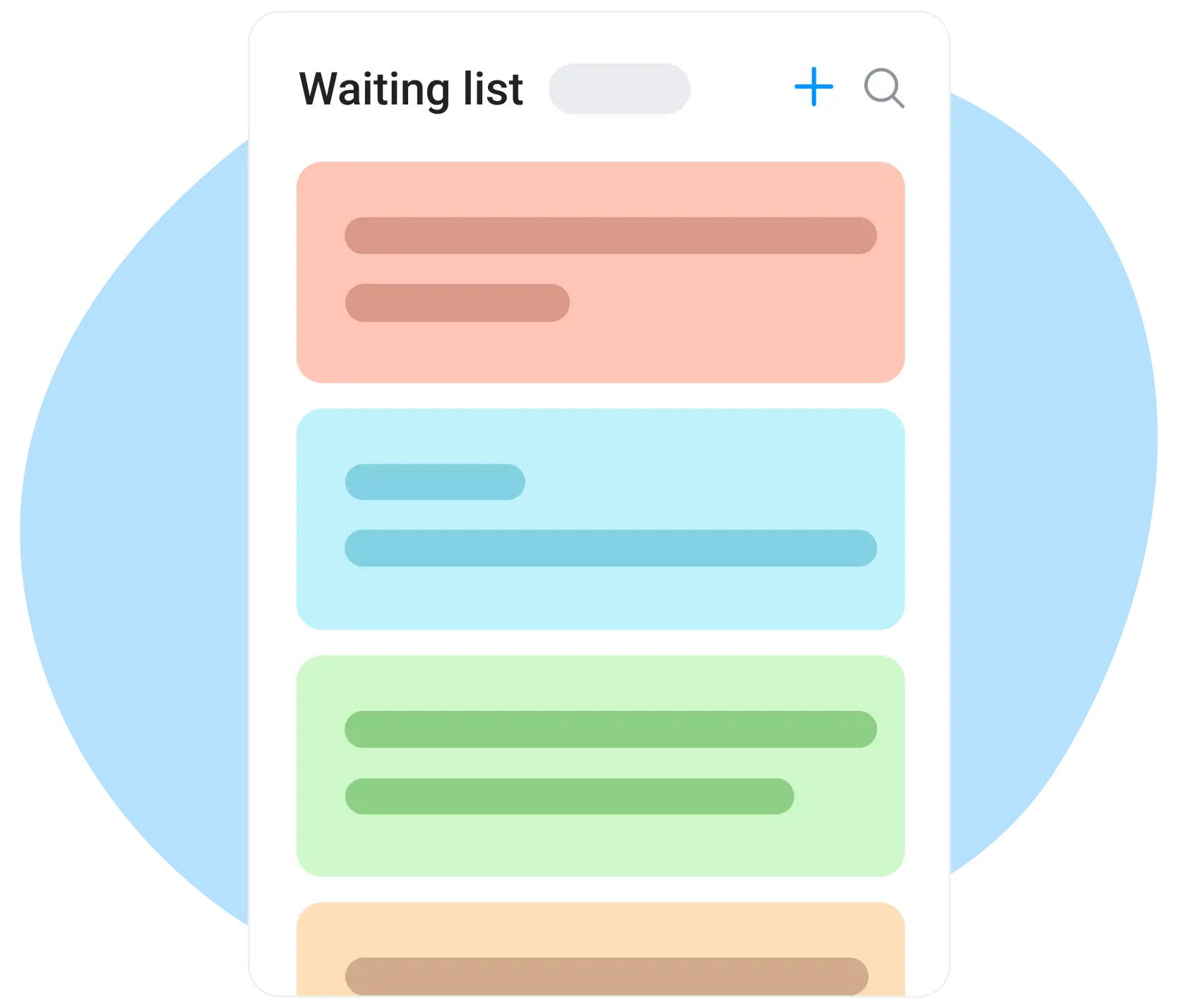 Save all your unscheduled future tasks on the waiting list
Sometimes we have brilliant ideas that we can't start working on right away. What happens then? That's right, we forget about them and these ideas never come to life. We at Bordio have fallen victim to this pattern one too many times, so we created a genius solution – the waiting list.
Think of the waiting list as a placeholder for all your creative thoughts, future plans, chore reminders, and random ideas. Write them down on the waiting list and check them every once in a while to schedule some tasks in the upcoming weeks. That way, those thoughts won't clog your brain and cause anxiety, and you would not forget about them altogether.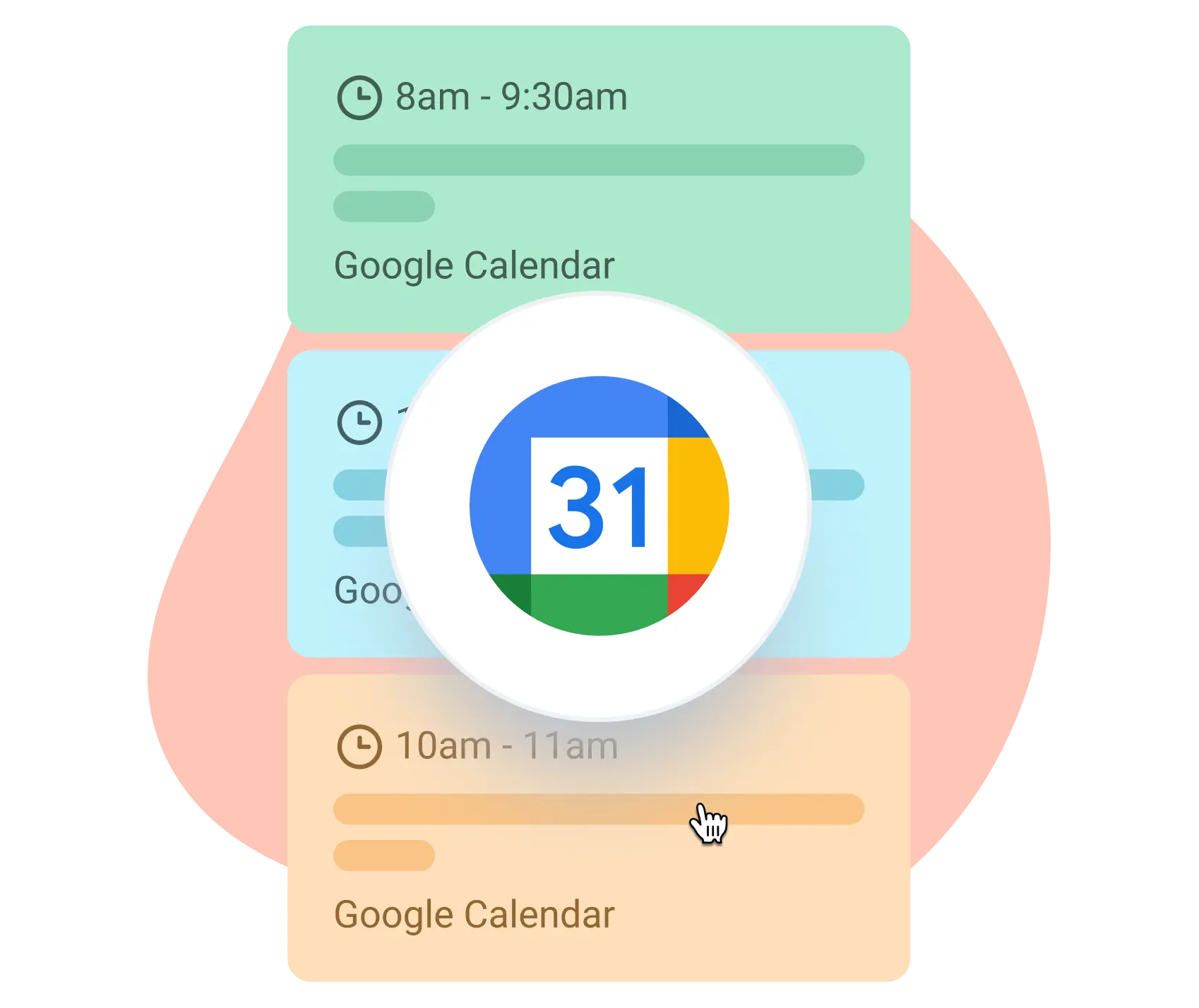 Integrate Google Calendar and its users into Bordio virtual planner
For clients who need to work with Google Calendar or partner with non-Bordio users, we have integrations available that enable smooth collaboration.
Integrating Google Calendar takes only a few clicks and, once it's done, you can see all Google events straight in the Bordio interface. And if you need to invite a Google Calendar user to your Bordio event, add their email address to the participants' list and the system will send them an auto-invite. Once accepted, they will see the event in the calendar and you will note a green check mark next to their avatar confirming that they're now a part of the event.