Create and manage tasks and events via a single task organizer
We value your time that's why we added both tasks and events to the single Bordio task planner solution. Forget about switching between multiple screens in hopes of figuring out what you need to do today.
With both tasks and events available on a single board, users can instantly see their total workload and plan around it. You have fewer tools to update, so there is less chance that an important task or meeting will be missed due to confusion.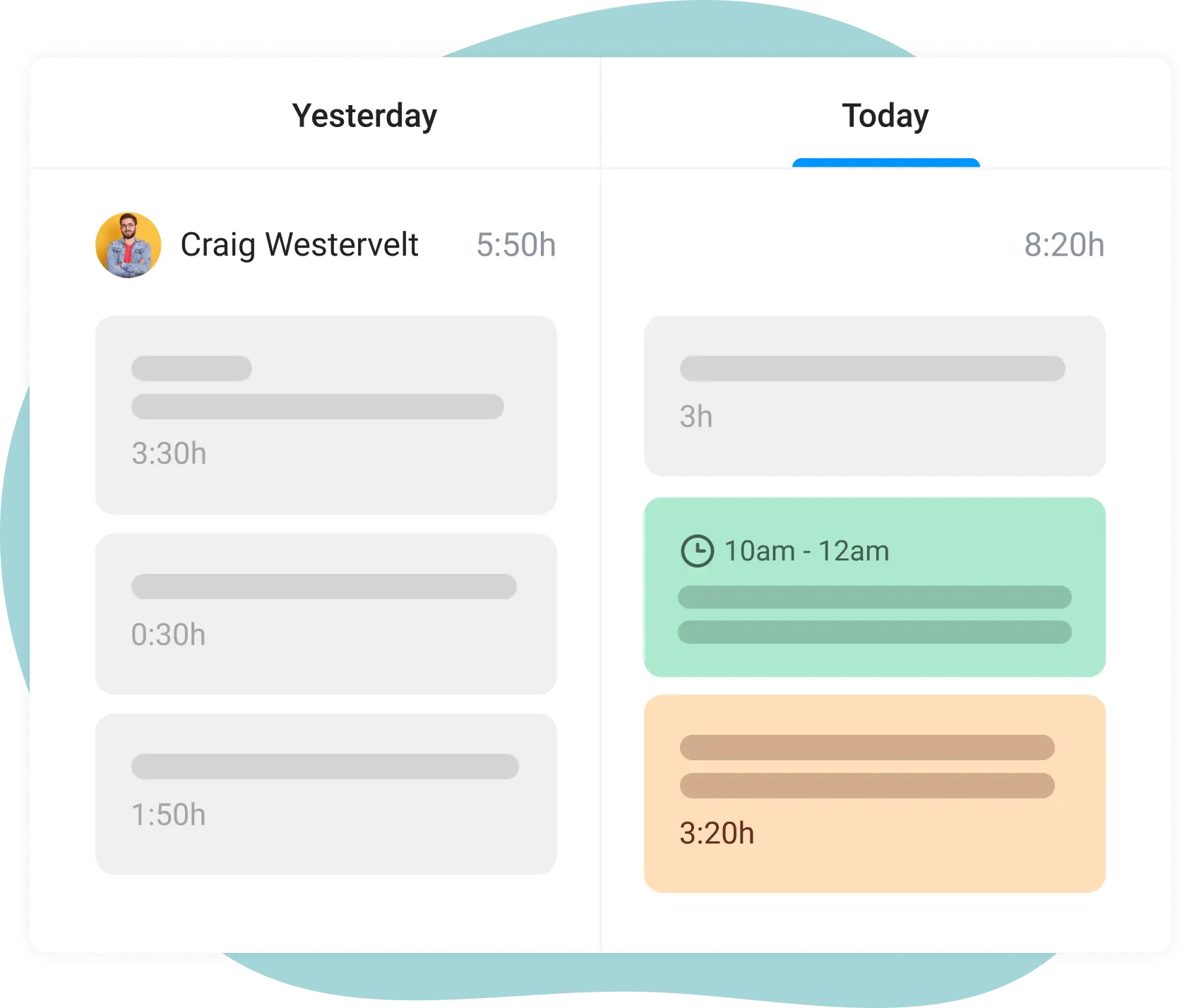 See exactly what you've accomplished with completed tasks
One of the cool things about Bordio's electronic planner is that it doesn't hide completed tasks from you. Instead, it keeps them in your daily plan but highlights them with grey color. That way, you can clearly see those tasks are already done but at the same time you can view your complete workload for the day.
Too often we underplay how much we've done and only push ourselves to work harder, resulting in stress and burnout. By keeping visual track of your completed to-dos, you can stay motivated to finish everything. And if you see that day by day you work really hard but a big chunk of work is always left undone, it might be a signal to change your processes.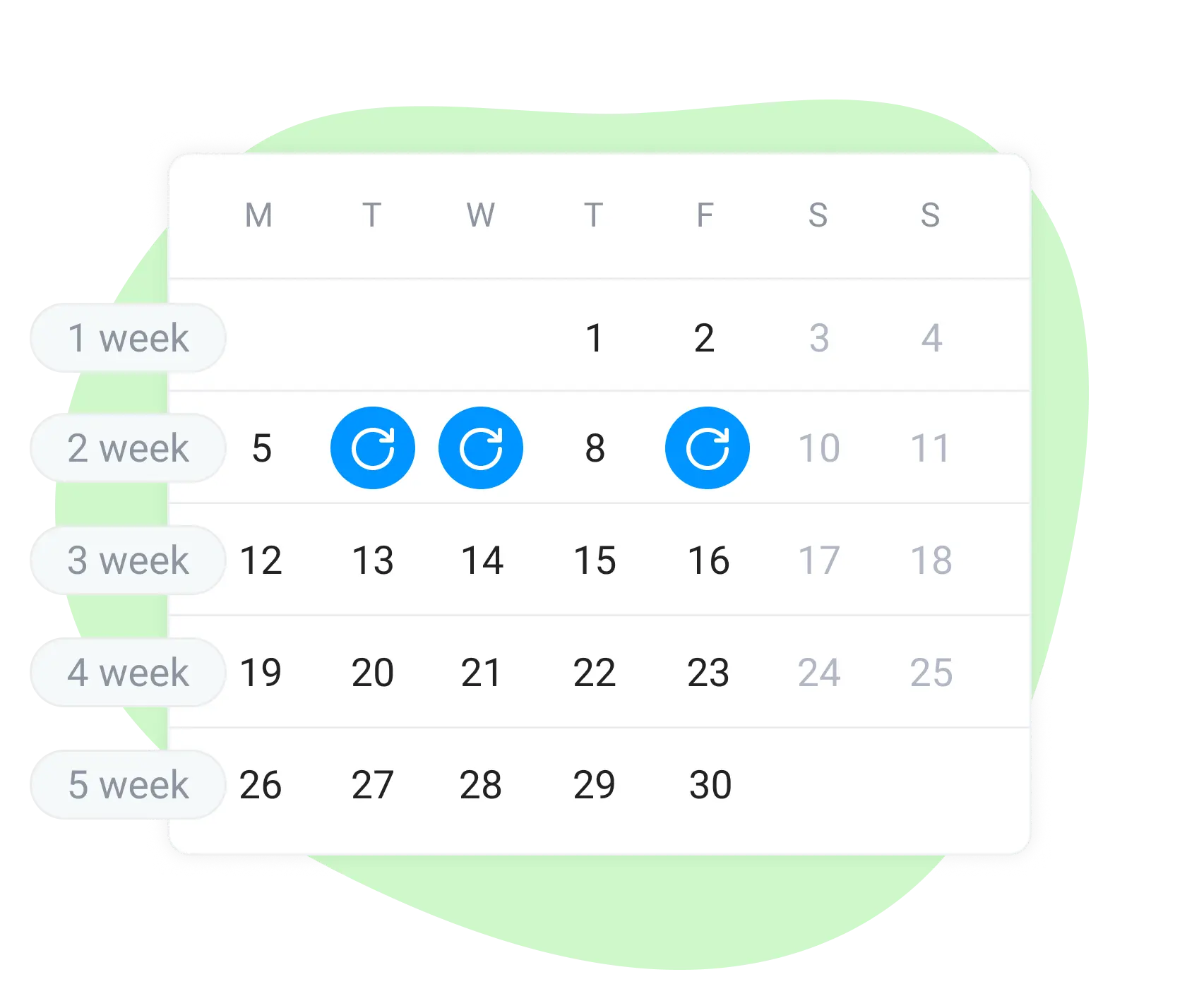 Add recurring tasks and events to your free task organizer
Stop adding the same tasks and events manually over and over again. Instead, create recurring items and sleep tight knowing you won't forget about upcoming events or tasks.
Set them up to run daily or during the workweek only. Create events that will repeat every week, month, or year. And you can also create a fully custom recurring task, for example, if you need it to run every other week on Tuesdays and Thursdays.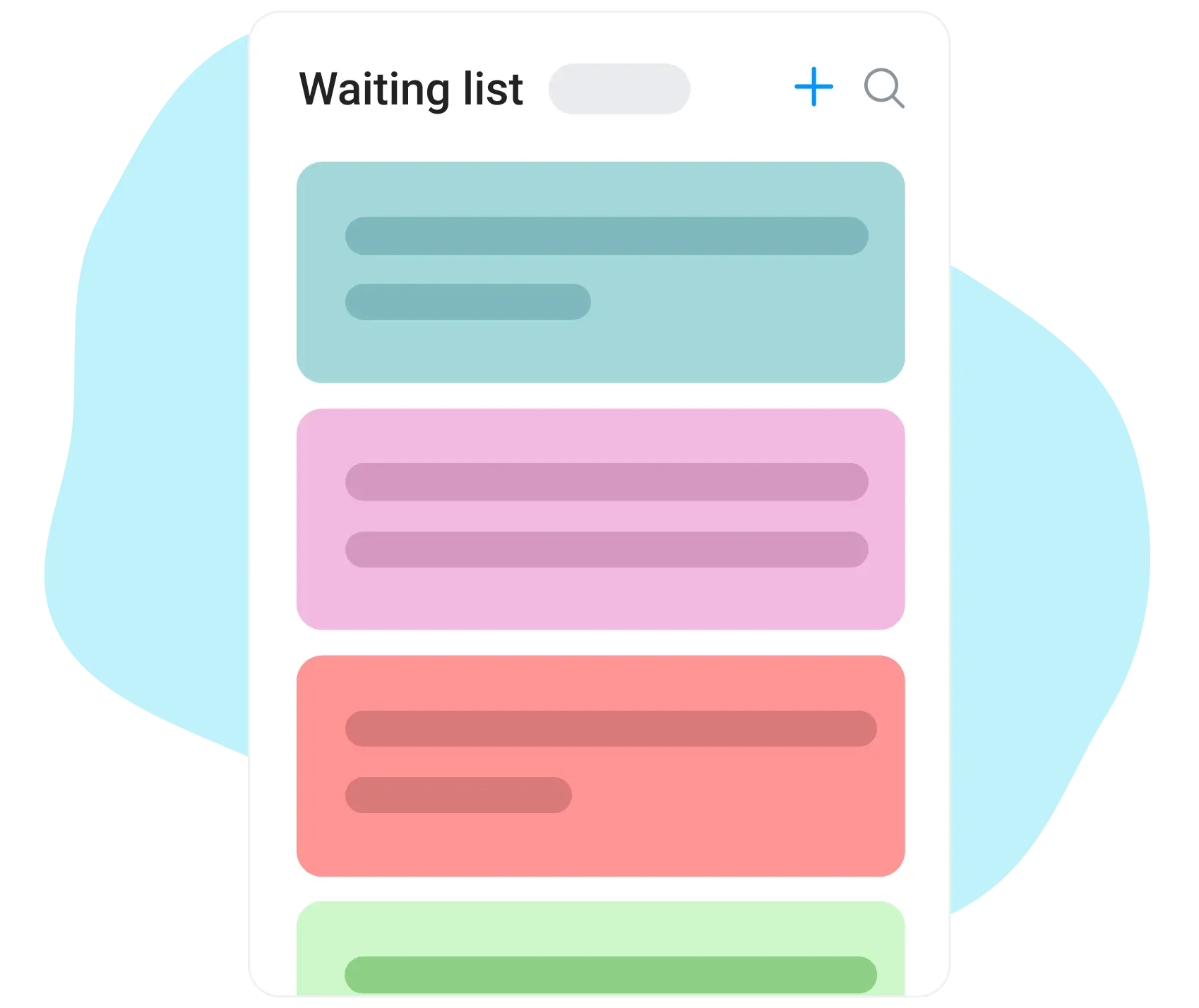 Add unscheduled tasks and ideas to the waiting list
Anytime you have a bright idea or remember a chore that you can't start working on immediately, store it safely on the waiting list. The waiting list is essentially a second to-do list in Bordio where anything that doesn't require immediate action can go.
For example, you remember that you wanted to learn squash as you're in the middle of your working day. Instead of relying on your brain to remember about it later, write it down on the waiting list that you can review in due course. That way, your brain is not filled with tons of different chores and things you need to get done, and you can focus on the urgent high-priority tasks.