May is the fifth month of the year and the last spring month before the summer officially starts. Both factors make it perfect for planning, goal-setting, and achieving milestones.
At this point in the year, many of us are energized thanks to the warmer days, and we are getting excited about the approaching middle of the year.
Printable May 2023 calendar templates
Pick and download a free printable May 2023 calendar template that speaks to you the most from the multiple styles we provided, and make the most of the following 31 days with our free monthly calendar!
Planning with digital May 2023 calendar
If you've come to this page, you are probably a hard-core fan of planning with paper. And we get it! There is something special and poetic about using a pen and paper to write down your tasks and assignments.
Still, there are times when a digital monthly calendar is more helpful and practical, for example:
When you need notifications to remind you of tasks and events.
When you're on the go and a printed calendar is impractical.
When you need to share your plans with colleagues or friends.
When something needs to be edited or deleted.
When a task requires copious notes that won't fit in printable calendars.
For all those situations and more, try Bordio's digital calendar and planner: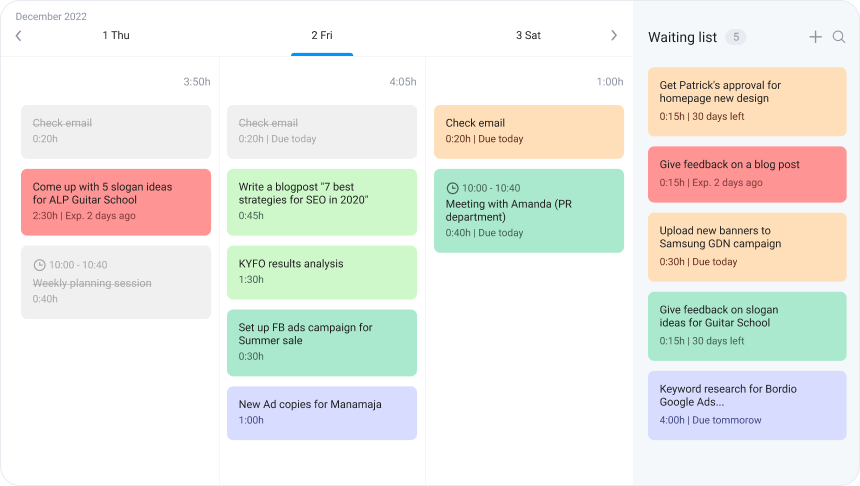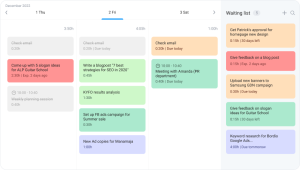 With Bordio's tools for project management and daily tasks trackers you'll be able to log and track all your tasks, set and work on goals, plan for bigger projects, and maximize your potential.
Horizontal May 2023 calendar templates
Here are the blank templates for May 2023 in landscape orientation. Perfect for putting up on the wall, on the fridge, at your desk, or anywhere else you work and plan.
Cute May 2023 printable calendars
Choose any calendar template that you like and print it out!
Tips for using your blank May 2023 calendar
We want you to succeed, so we prepared a few tried and tested tips that work for us, and thousands of people out there.
Use your calendar
The best advice we can give regarding using your May 2023 calendar is to actually use it. Work with the calendar every day, whether you make it an event calendar, log your school commitments, or fill it with work tasks.
Printing and filling the calendar with notes is half of the success, but unless you keep track of the days and your goals, it will all go to waste. We also recommend you to try online solution for remote teams – software from Bordio.
Less is more
Also, smart small with the notes and logs. It's better to have fewer points written on the calendar and then add more, instead of having zero free space and realizing that half of the important stuff is not even on it.
Consider multiple calendars
We always recommend using a single to-do and a calendar for all your personal and work projects, because it helps you see the workload and plan the time better.
However, if you have too much going on to fit into a single calendar, download as many free printable copies as you need, and have themed calendars for various areas of your life. You can use the work management solution to manage your work affairs and for personal use another time management tool.
Review it at the end of the month
Some months will be more successful than others. Still, make it a habit to look at the calendar and online task tracker when the month is over. Reflect on how you did, and spot the tasks that weren't completed and have to be re-scheduled.
Use this exercise to make you a better calendar user for the upcoming months.