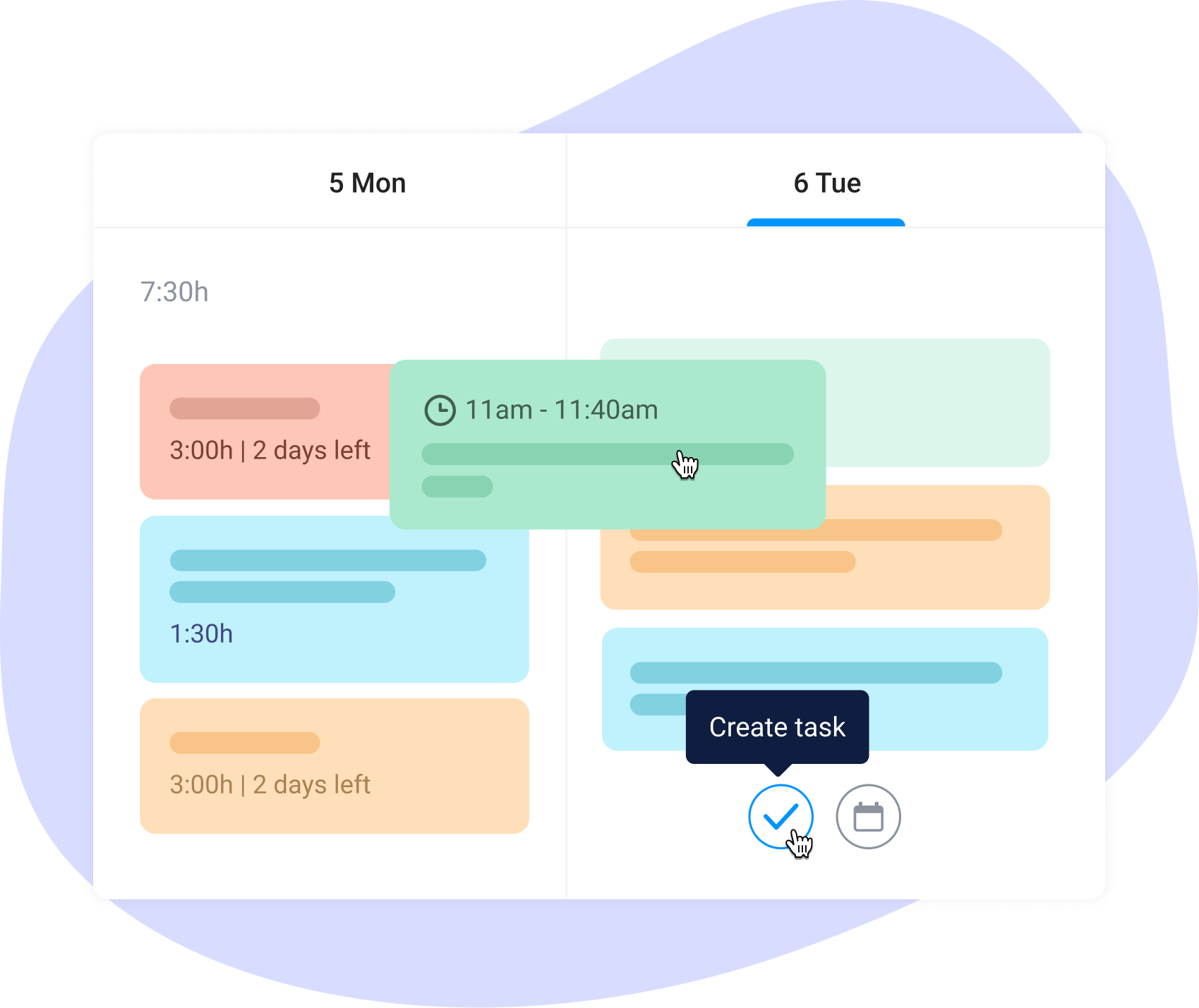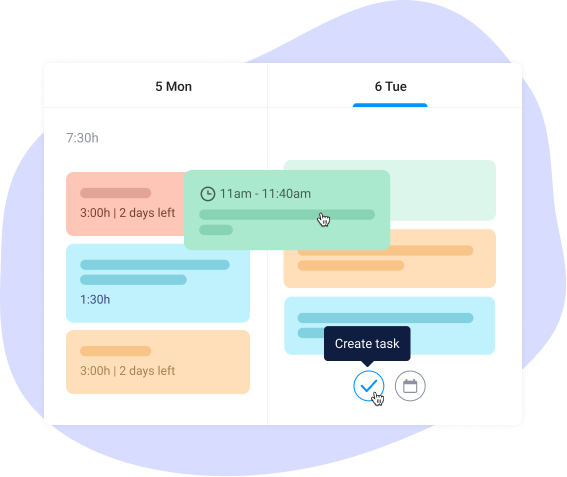 Schedule tasks and events on a specific day in the calendar
Forget about the huge to-do lists with hundreds of tasks. Bordio allows you to schedule tasks and appointments right in the online calendar planner and have a shortlist of your activities for every single day.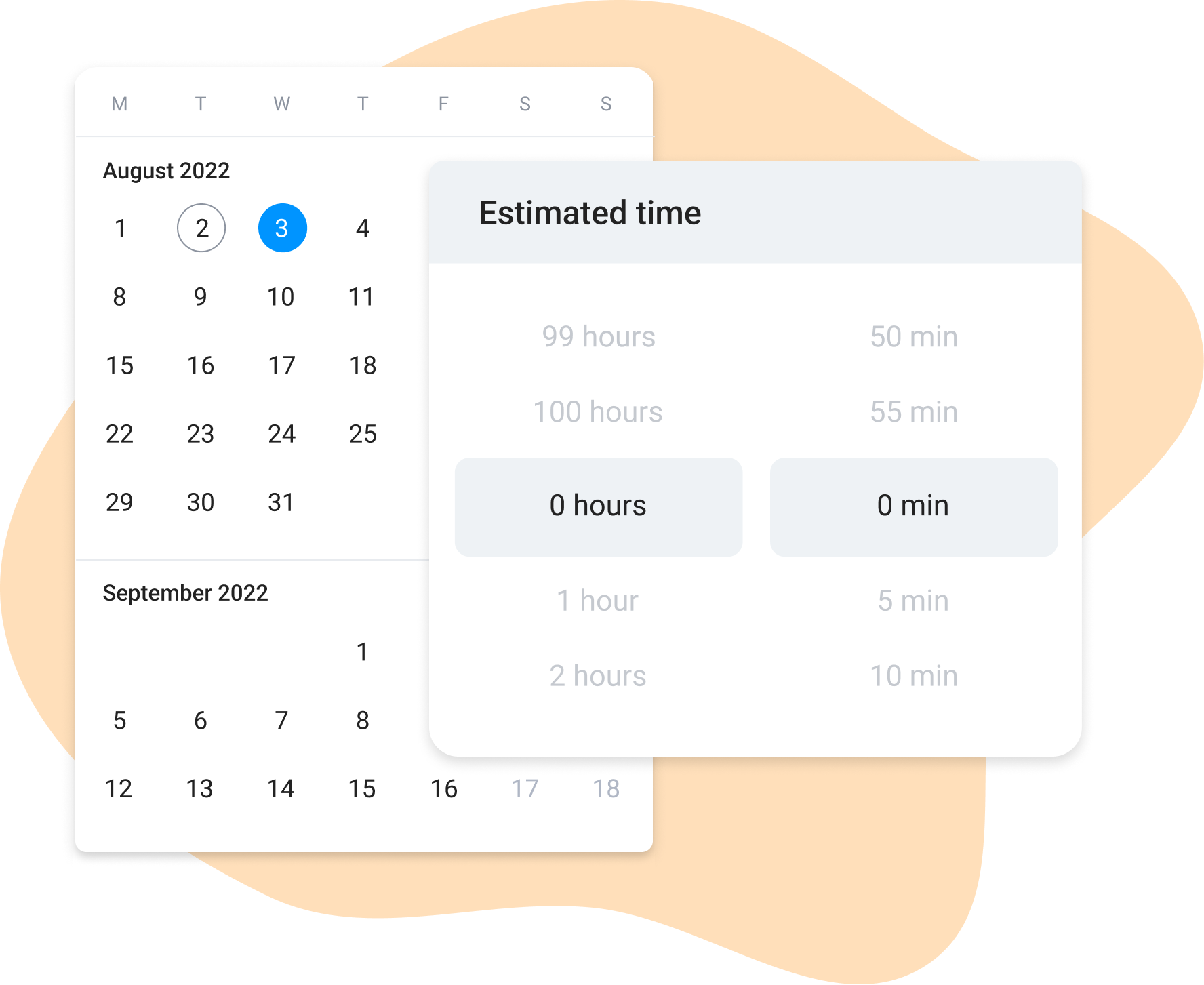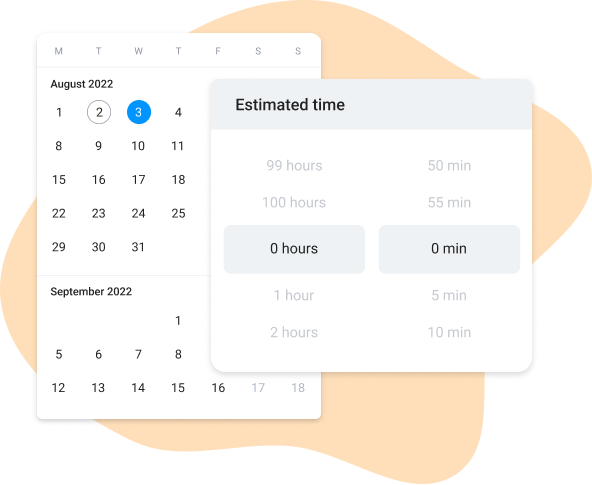 Set due date and estimates
Plan your tasks like a pro. Select due dates and create task estimations for better time management. Compare estimated versus actual completion time to get better at future planning.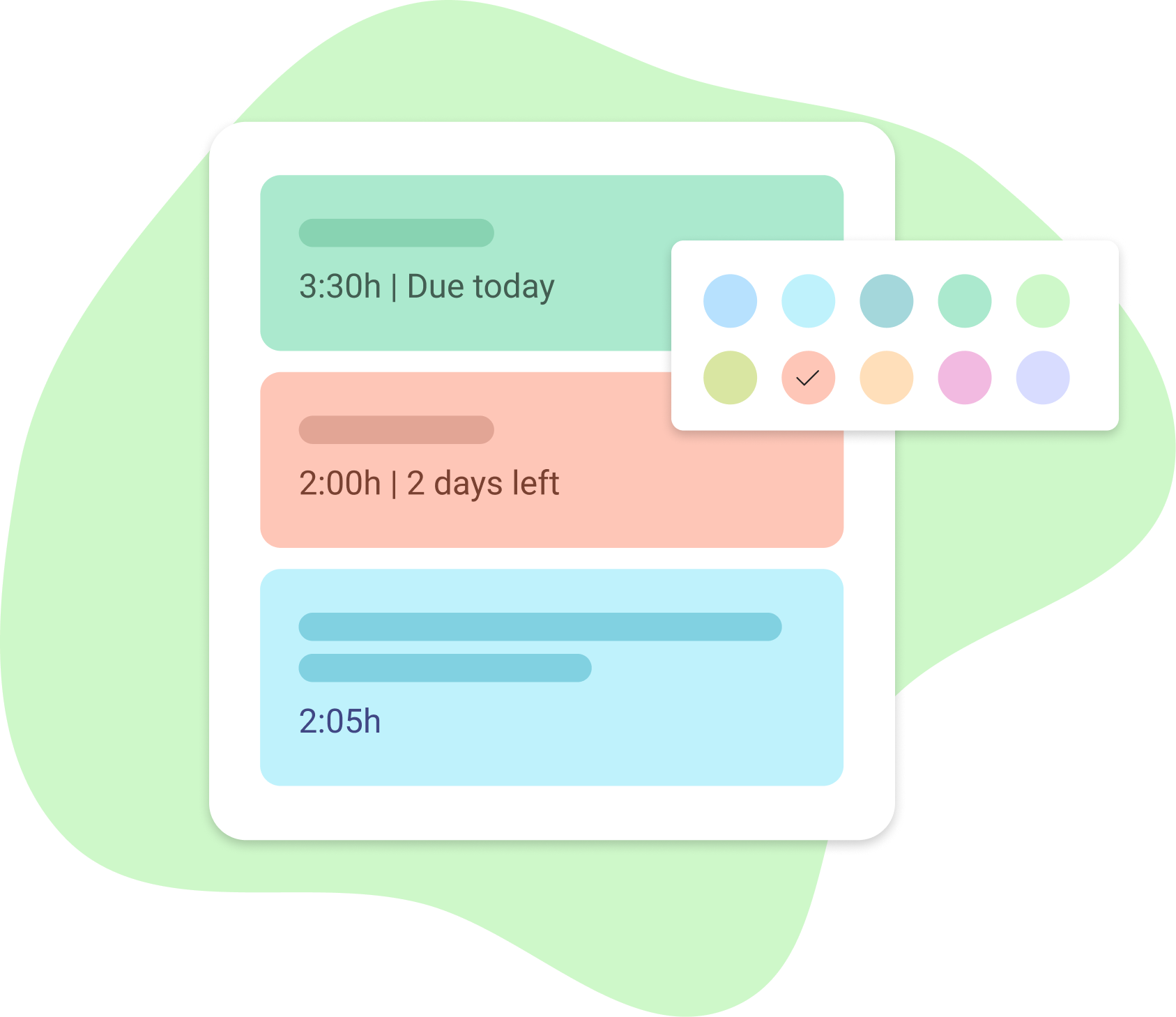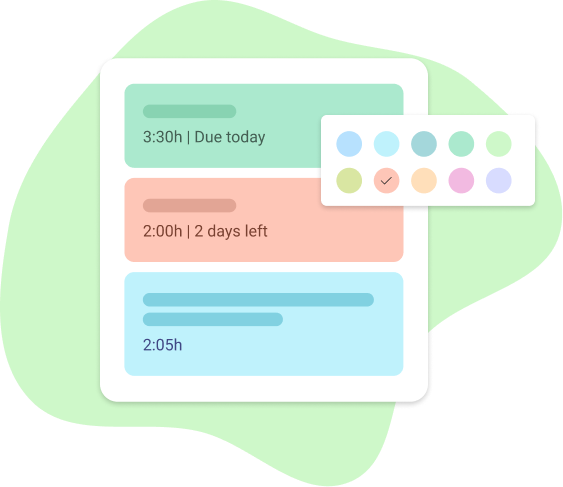 Choose different colors for different types of activities
Set unique colors for each hobby, work project, kids' commitment, or anything else. Use color coding for an instant overview of your schedule. See what activities occupy most of your time and make necessary changes in the daily planner.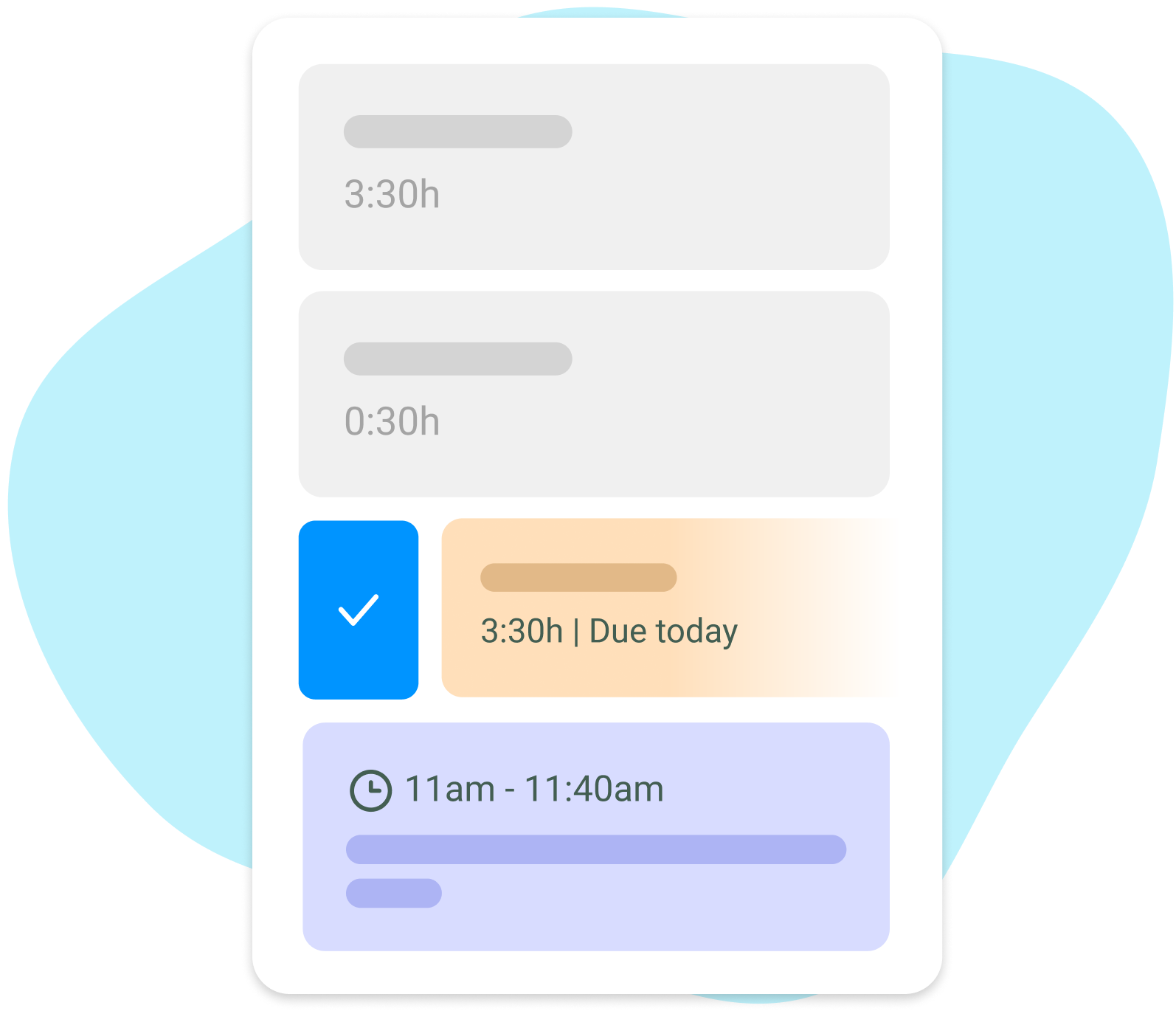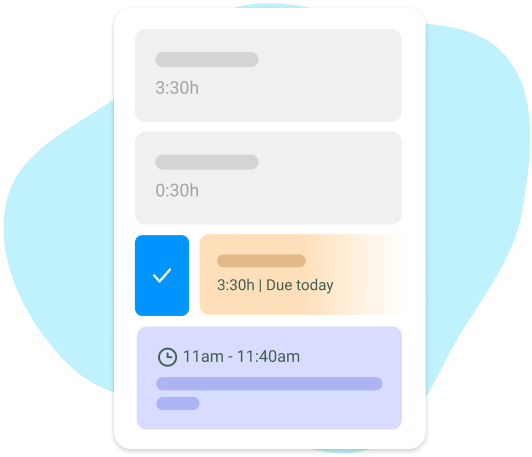 Complete tasks and events when you finish them
Once you've completed all time blocks and the task or event is over, mark it complete in your online to-do list. This little ritual will help you feel accomplished and celebrate your productivity. Completed tasks are marked grey, so you can easily identify and separate them from the rest.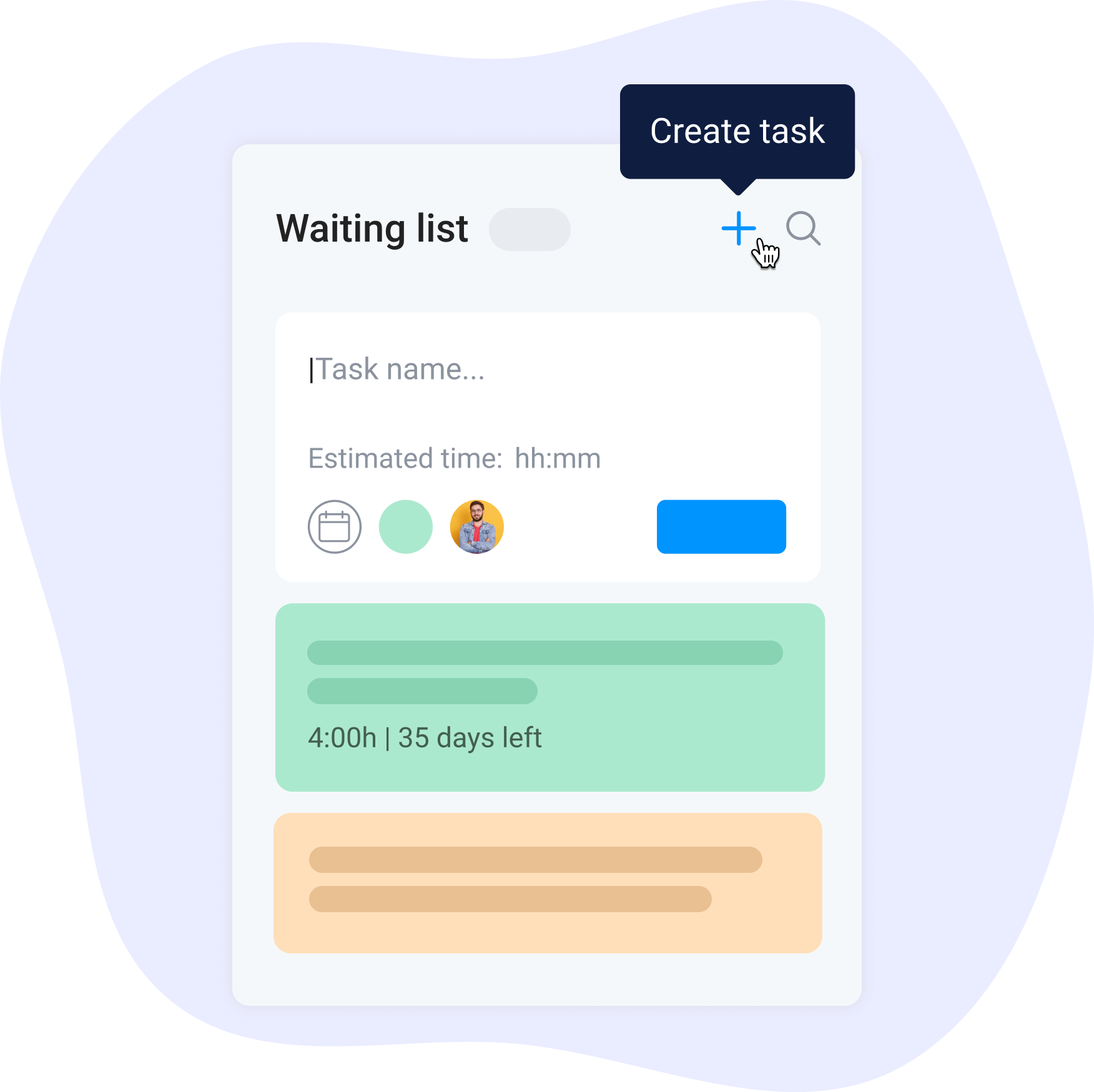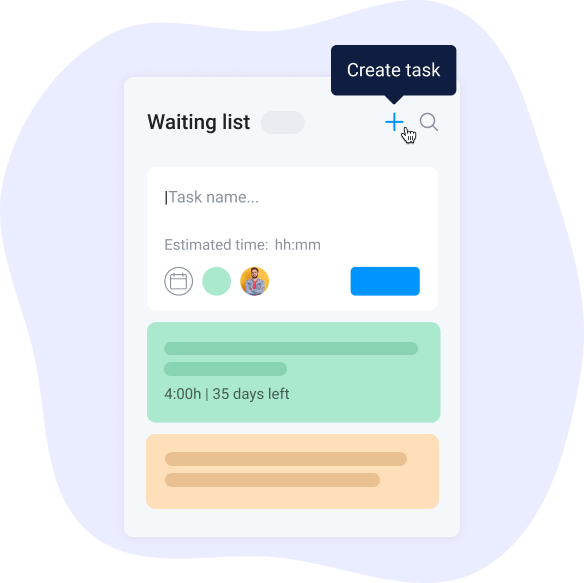 Create tasks in the waiting list and schedule them later
If you have tasks that should be done someday later, put them on the waiting list and focus on today's work. The waiting list is temporary storage for tasks until you schedule them on a specific day.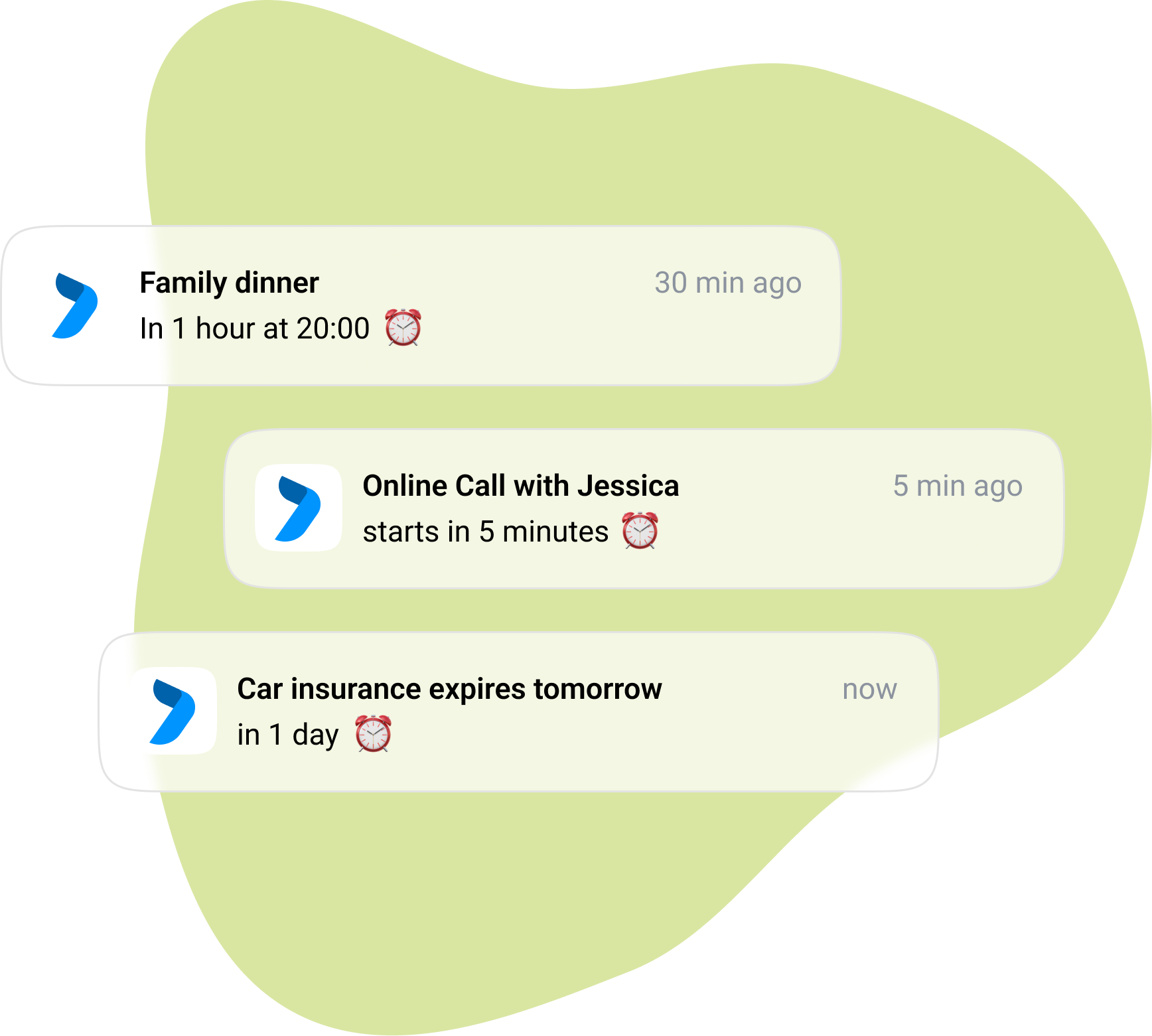 Get reminded of the upcoming event or appointment.
Set custom notifications about events, tasks, and appointments that will go off when it is most convenient for you. Never forget about or miss the commitment again. Use reminders to stay on top of your personal and professional lives.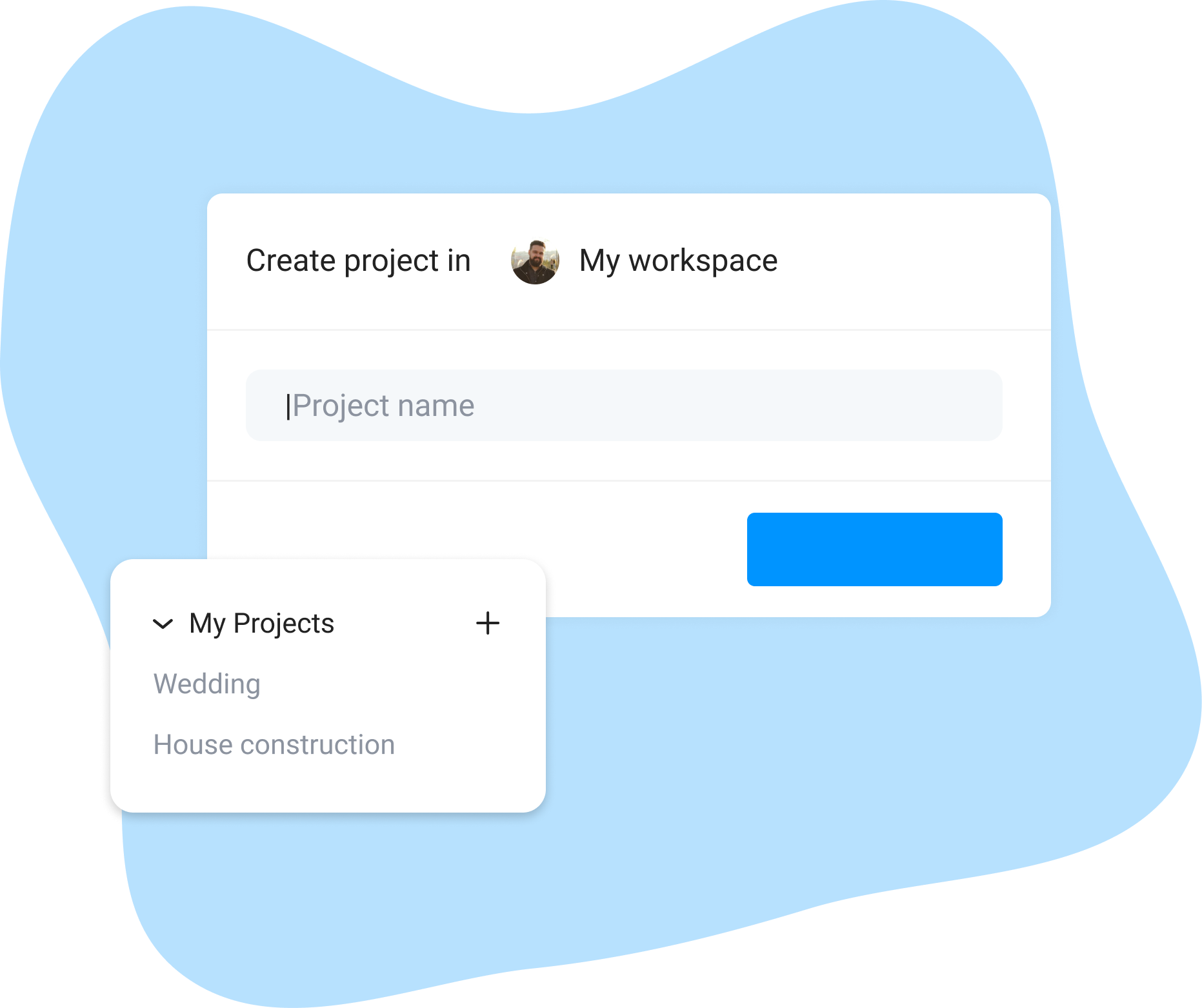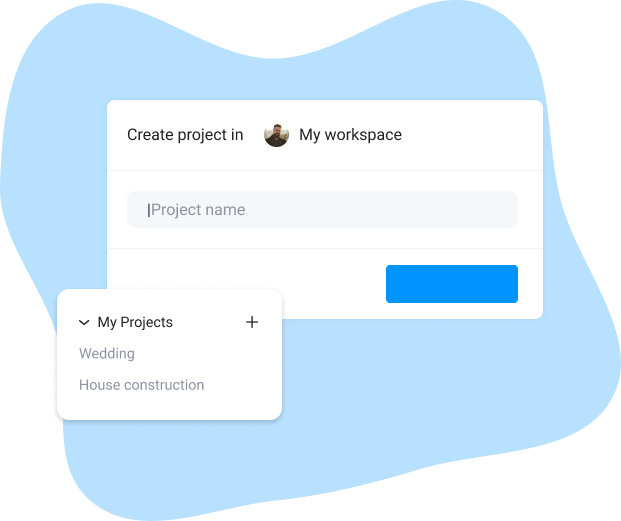 Create private projects and manage them easily
Working on something that should stay private for now? No problem! Bordio supports private projects that you can conveniently manage along with your other commitments. Once you are ready, share the project with anyone you'd like.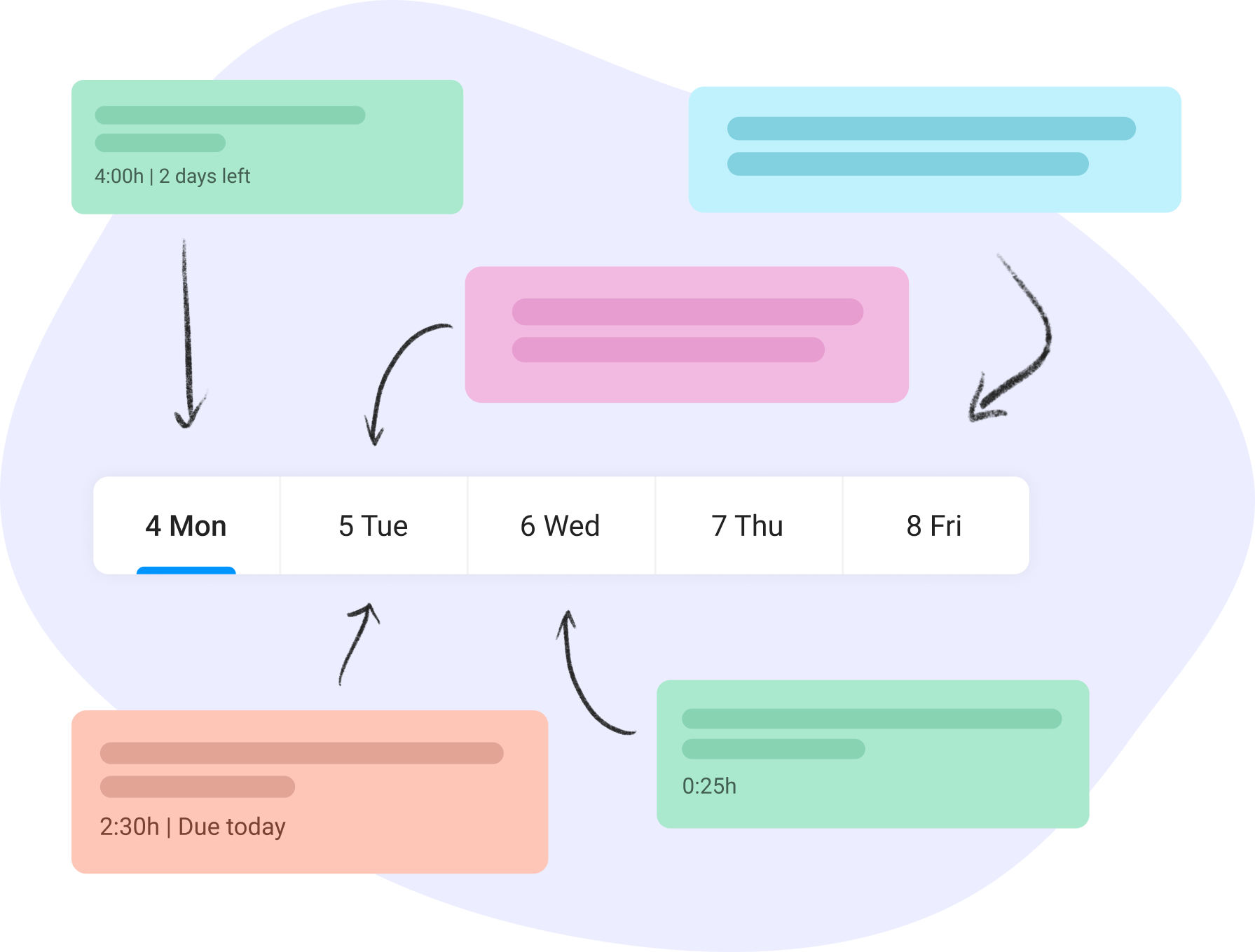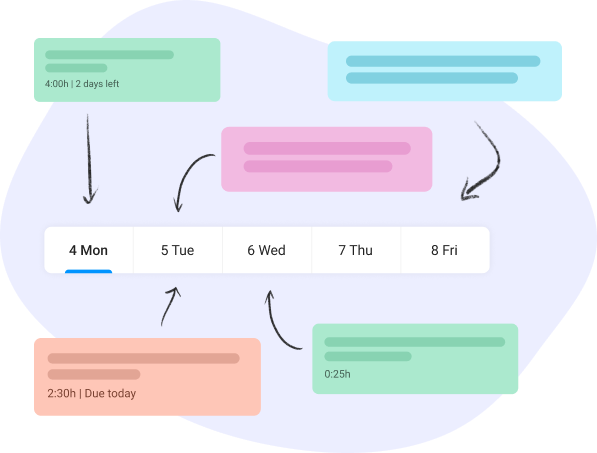 Plan your week in advance
Every minute you spend in planning saves 10 minutes in execution. Bordio allows you to schedule tasks and appointments in advance and set the right order for all activities. It's like a digital daily planner, but better.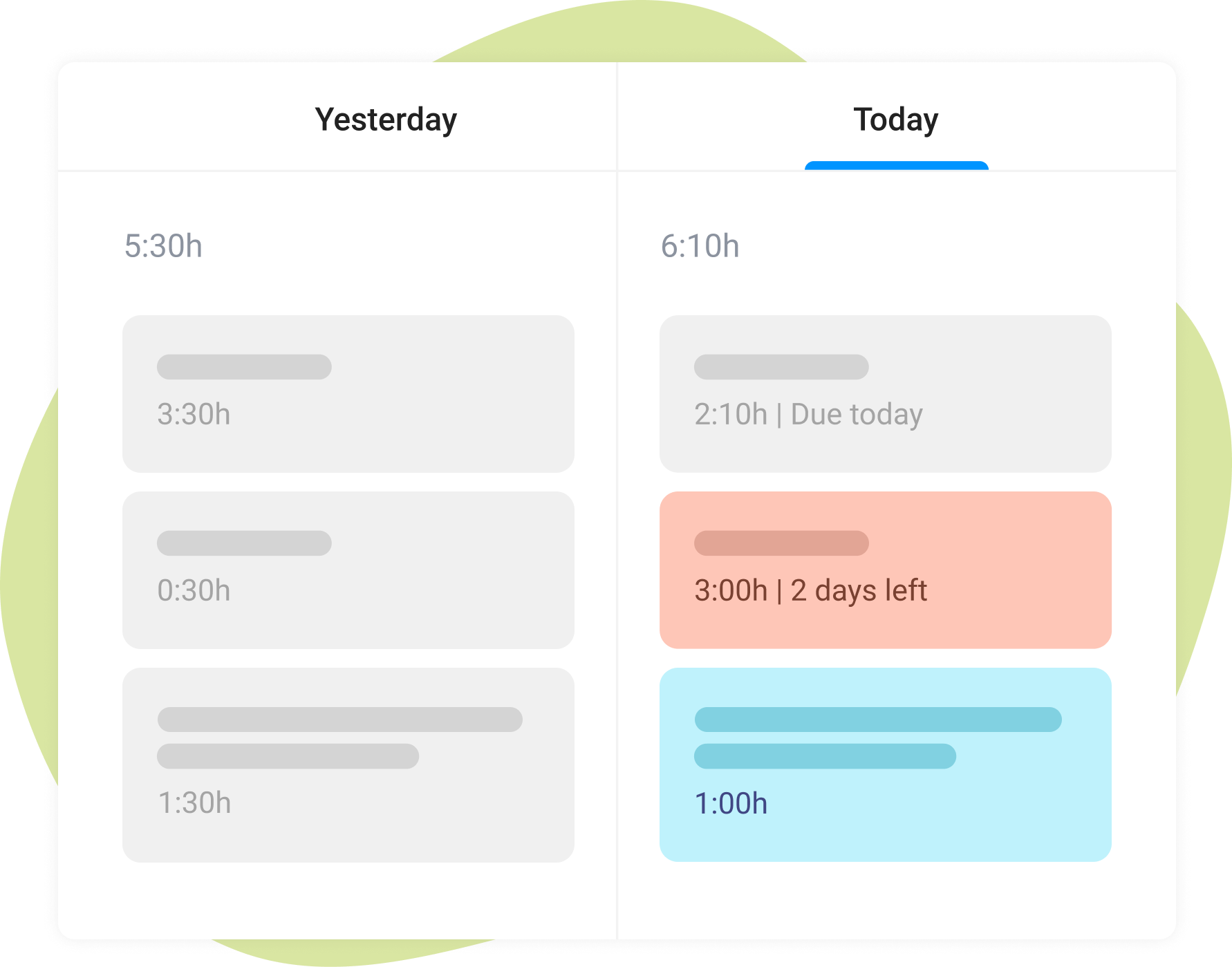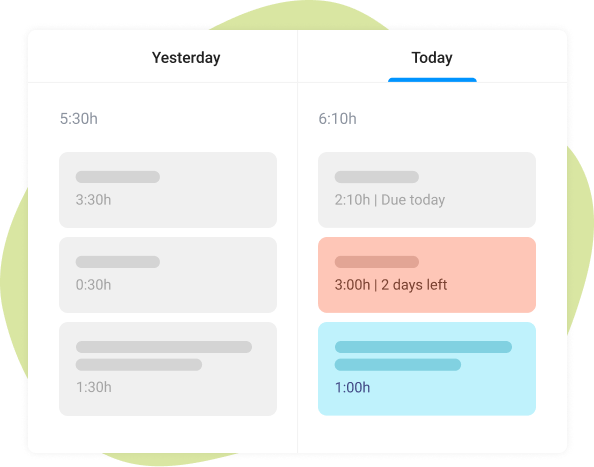 Check what you have already done today and in previous days
Have you ever noticed tasks disappearing after completion in other task management tools? Not on our watch! Bordio displays all completed tasks in the weekly planner, so you can check what tasks were completed today or on any other day.